Chris's Saxophone
MAG
April 25, 2009
Chris plays the saxophone in the high school band. My parents bought it for him brand new. It's shiny and colorful, as if it's used part-time as a mirror. Not like my piano, with yellow and black chipped teeth. My piano used to be my mother's so it's old and out of tune. Chris's saxophone is his and makes pretty sounds. I want it for myself.

I sneaked into his room to take it while he took his Saturday nap, but he woke up when I ­unlocked the case. Instead of yelling at me, he simply walked over and put the instrument together. I watched as his large hands placed the neck into the base and then the reed into the mouth piece. So many things that didn't look like they belonged together fit so perfectly. He handed it to me, placing the neck strap over my head. I sat at the edge of his bed, the bottom of the saxophone on the floor and the top of it hanging over my head. "Now what?"

"Blow air out like you're making fog on a window." Nothing came out. "Try harder." This time, a large bleat came out. It was nothing like when I heard him play. It was more annoying than when I banged on the piano keys after being frustrated by a hard song. I winced when Chris took it away.

He placed the neck strap over his own head and within a moment was playing some long, sweet tune that he had memorized. The sound was deep and soothing but then high and sugary all at once. I could hear words, not notes, and choruses, not melodies.

At that moment, I envied my brother. I wanted a voice that softened over long dreary notes and made you enter a dream world. I wanted to stand up high on the clouds and blare out notes that hit you in the spine and made you stumble. I swore I would pick up that sax and play it until my teeth cried out. I promised myself that one day I would hold that saxophone and play it better than my brother.

The piano was nothing compared to this instrument that worked like the insides of a clock. I watched as his fingers pressed one key and caused a tidal wave of them to open and close. He swayed back and forth and closed his eyes. His cheeks puffed out and I watched to see what I had done wrong.

Suddenly he stopped. He put the voice away in its case. Nothing like that ever happened again.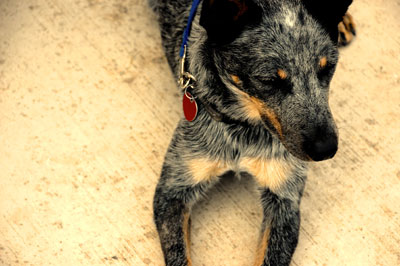 © Chelsea C., Auburndale, FL