Sheltered From The Truth
April 21, 2009
Where is the diversity? Where is the difference? The same old faces, the same old careless people. People with money hanging out of their leather Coach wallets and their Gucci glasses resting comfortably on freshly highlighted hair. Occasionally, a bike rider will pass with a newly updated I-pod shoved in his ear, but most of the time the roads are empty with only spots of sun to keep it company. The mornings are quietly awakened by the soft thumps of briefcases and the faint clicks of polished shoes.
The smells of stir-fried beans and hot fillet minon escape the kitchen, where the maid scurries to set up the finest china for tonight's dinner. Restaurants are filled with $30.00 tips and overpaid waitresses and libraries are stuffed with tutors burying their heads in math workbooks.

Where I come from, no one knows. No one has popped the bubble of Armonk. No one is brave enough to venture out into the gravel-covered roads of the world. No one understands the real hardships of the world, except for the occasional newspaper clipping. We have paper-cuts while the world has suicide. We see only the blue sky while others withstand a rain cloud. We selfishly want, while others helplessly need. We are sheltered from the truth.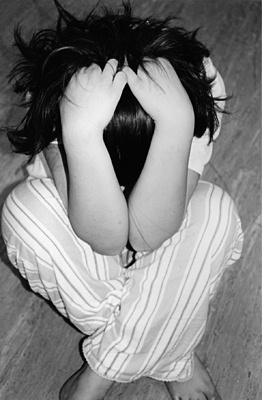 © Emma L., Wyckoff, NJ