Embarrassed about the way I look and dress
May 12, 2009
It's always start in the morning during the school day. People begin to talk about how good they look or I like your outfit. For me though I am different because I like to not wear make-up and I love to dress weird. Everyday I walk into the cafeteria to eat breakfast and talk to my friends. I feel real embarrassed about the way I look and dress. I'm always to scared to walk in school and hear people talking about the way I dress and why I don't wear make-up. My friends tell me to ignore it because they are just jealous. Some of the girl's come up to me and say wear make-up and dress better because you would look better. I tell them I look pretty just the way I am.
After breakfast, I walk past some people who always make fun of me. They start to say names about me and they always point at me. Sometimes people come up to me and say stop looking so weird and act like normal people do. So I'm scared to even use the restroom or go down to lockeroom without people saying things about me. Also im scared to even go inside a classroom without people pointing at me or even leaving nasty notes about me. I just think some people are just me like that to me and they don't care who they hurt because that makes them feel to much better.
When school ends at the end of the day my friends tell me not to worry about it and just be happy just that your you and I look very pretty just the way I am. At least I know that I got good friends who care about me and they encourage me and they also look out for me. To me I'm always to worry or to shy or even to scared to show my face the next day when I wear something totally different or have no make-up on. When I get outside I do get a few comments on my outfit and my hair sometimes.
So I believe that I should not always worry about what other people say about me cause I am pretty no matter what people say about me. I should also take some of my friend's advice to because some are good advice and can help you. Your beautiful just the way you are and you cannot change that at all. You can dress nice or you can dress weird and wacky. So just be yourself and do not let others judge you.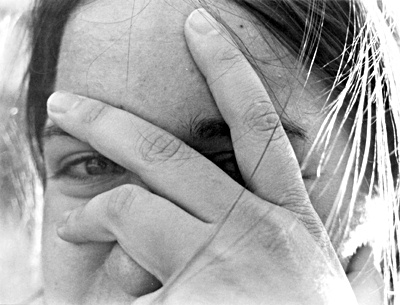 © Claire E., Bethesda, MD