Step Mother
May 11, 2009
You just barged in as if you were meant to be here.
Well truth is life without you was better clenching my teddy bear.
When I woke up in the middle of the night
All you said was "just to hang on tight"...
But did you really mean it or was it just to cause a fight?

When you yell at my sister do you think of anyone but yourself
Or do you actually give a cr*p
About what her life is all about?
I fight for what I believe in and
I do what I want but you just yell like its all fun.

When I started dating Meechie all you would do was fuss,
You would tell me it wouldn't last and just to give up.
But yet it's been a year and we are fantastic as can be,
But you still refuse to accept that he is the one for me.

You always bring me down and refuse to accept you're not my mother,
And it makes me want to scream
"THAT NAME IS LIKE NO OTHER!"
You think only of yourself and how you "have" to feel,
But never second think about my Dad and how he isn't healed.
He still deals with grief and pain from her passing away
But all you do is make a face and carry on with your day.

Have you ever thought having respect for us?
For heavens sake she is still precious to us.
We go on day by day living with a bit of regret,
All you do is tell us it's over and to find a new place to sit.

I love my Father with a love that is so strong …
We have been through a lot and don't plan
on you making it go all wrong.
I think about my Mom often but all I get is that stupid evil eye.
You tell me she was mean to me but
I do believe that is hard to see.

You can tell me how much you "care" or what you think
I need to do but lady nothing will change because you want me to.
I miss having her around to talk to and her to fix my Mr. Bear,
but I guess life wouldn't have been such an adventure.
You act as if I'm your servant and want me to do
this and that but you have legs so have at that.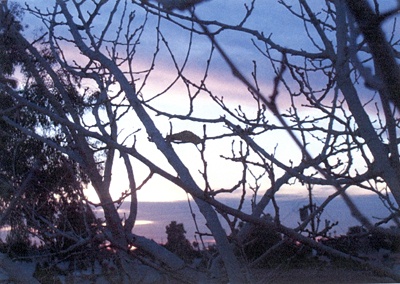 © Delia R., Phoenix, AZ