The Day My Life Boat Sank
April 27, 2009
Growing up for me was hard. I only had one person who could, and would, take time for me. His name is Peanut. He is my only oldest brother and I love him dearly. I don't remember much about him and I do not know much about him, but I do remember how he died. I also remember other stuff like how there was a television in my room and he was the only one who knew how to work it.

One night, after him tucking me into bed and working his 'magic' on my television, he kissed me good night and told me that he was going to deliver some dinner to his aging father. He left and then the nightmare started.

Sometime deep into the night my mom came racing into my room to wake me up. I immediately jolted awake, preparing for the worst, but nothing could prepare me for what my mom said next. My mom told me that my lifeboat had been driving around a curve when the power steering in his car went out and he slammed into a tree. My mom told me not to worry but I did anyway.

After she left I turned off my television for the last time and turned on my radio. Tim McGraw's "please remember me" came on and I cried myself to sleep. The next morning my pillow was wet and the night before came flooding back to me. I raced out of the room to go ask mom how Peanut was doing. As I was passing Peanuts door I saw him and burst into tears. He looked at me and motioned me in. I came in and cried into his arm. When I was done he took my hand and in it he put a gold necklace with a rooster charm. It was the last time I ever spoke to him. He died smiling that very afternoon. My life boat sank.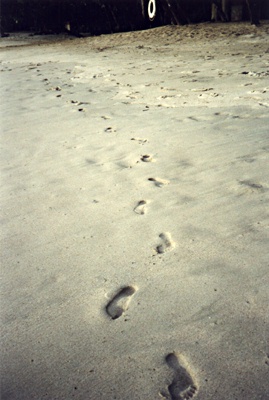 © April W., Rogersville, MO