News Report: Walkouts in High Schools
April 12, 2018
On February 14, 2018, a mass shooting occurred at Marjory Stoneman Douglas High School in Parkland, Florida. This was one of the worlds deadliest massacres to take place in a school with seventeen killed and seventeen more injured.

On March 14, students, teachers, and supporters across the nation were asked to take part in a 17 minute walkout, honoring those who lost their lives at Parkland High School and to stand up for protection against gun violence in schools .

The definition of a walkout is the action of leaving an organization as an expression of disapproval. The walkouts were organized as a peaceful protest that sends a message. More specifically, the walkout was a call to Congress to "pass legislation to keep us safe from gun violence at our schools, on our streets and in our homes and places of worship," according to Women's March Youth EMPOWER organizers. Everyone participating in the walk out was asked to wear orange, which is the color representing the support of gun control. This protest took place in hundreds of locations across the country.

Most of the many schools whose students took part in the walk outs were supportive. However, there were some that did not recognize it as being important and threatened to discipline students who chose to participate. The American Civil Liberties Union in Virginia and Texas sent letters to superintendents of the schools who had threatened to discipline students. They claim that there is no evidence that being absent for a few minutes because of a walkout for a good cause, creates a disturbance or offends other students beliefs.

There was a lot of debate to if taking part in the walkout made a difference or not. I participated in the walkout at my school along with many others and my personal opinion is that taking part of the walkouts is not only important to show that what happened in Parkland was not right, but also to honor those who lost their lives there.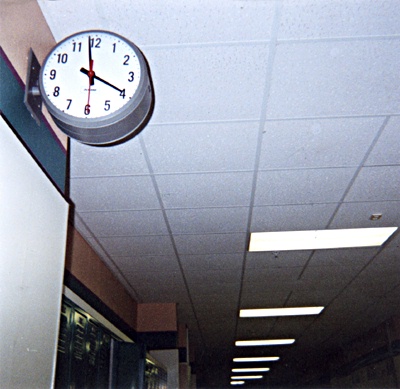 © Blake B., Highland Village, TX