Apple Music or Spotify?
April 12, 2018
Music has been seen as one of the essential forms of entertainment that a person can have since the beginning of time. In the earlier days, there were no portable music devices, and all music was played through physical instruments in real life. Now, in today's society, we can take our music wherever we go and privately listen through headphones in almost any place imaginable. It seems like an amazing advancement, but we still have one flaw to worry about: how do we listen to it? We have the ability to purchase the music individually from multiple stores, or we could use a streaming service. There are many services, but the two most popular are without a doubt Spotify and Apple Music. So which one has the most pros, cons, and which should you choose?

The first and arguably most popular streaming service is called Spotify. Spotify is best known for its "freemium" service, which allows users to listen to any music they want at no cost. There are still some sacrifices though. For example, if you are a freemium user, you still have to listen to advertisements every few songs, which can be annoying sometimes. Also, you can only listen to your choice of music on a computer, meaning that if you try to listen to music on your phone, you will have to play a shuffled version of your playlist with limited skips. The other option is to pay $9.99 per month and lift all of the restrictions. This will allow you to listen to any music of your choice (given it is on the platform) on any device with upgraded sound quality and removal of advertisements. In the eyes of a regular consumer who does not listen to music very often, Spotify may seem like a better choice, especially since they have the option to listen to music for free.

Apple Music, the music streaming service created by the company that most likely invented your smartphone, has a big reputation for being user-friendly and convenient. With this service, you can always expect your music to be there when you want it. Almost every artist in the music industry has their songs on Apple Music. But the one downside, which is a big deal breaker, is that the service is not free at all, and lacks a "freemium" service like Spotify. The lowest monthly price you can get as a regular person is $9.99, which is not very costly. There are also packages specifically designed to give discounts for families and college students, which is a feature not seen in Spotify's subscription service. Even though the service costs money, it does not feel that different from Spotify.x The interface looks slightly cleaner, and you can expect better compatibility with other Apple products, but other than that, it is pretty much the same. The only significant difference is the number of songs. Spotify has about 30 million songs on its platform, and Apple Music currently holds about 40 million songs. If you want a larger library with a much more user-friendly design, purchase a subscription to Apple Music.

Both Spotify and Apple Music have their advantages and disadvantages. The choice feels like a trade-off, where you can listen to Spotify for free but have advertisements and limitations, or you could buy Spotify Premium and lift these restrictions, or you can pay to access Apple Music's larger library. It depends on personal preference and what suits you, what kind of music you listen to, and which service you like better, which can be determined by design, quality, and if the music you listen to is on the service. While both have their differences, your choice is based on what you like most.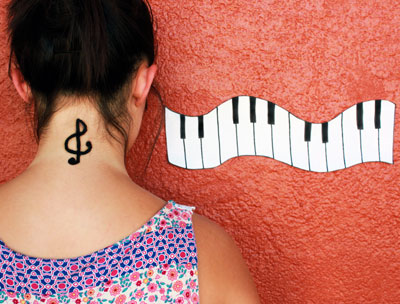 © Lauren N., Denton, TX