Tripwires to Educational Success: The Impacts of KY's Education Budget Cuts
April 3, 2018
As students, we are often taught to become the leaders and innovators of the future and to do so, we must first start with a solid foundation built by education. Growing up, we were bombarded with cliché quotes such as "Be the change you want to see in the world,"and "Education is the most powerful weapon which you can use to change the world". Those who often end up successful are considered hard workers who make learning and questioning and integral part of developing their identities, and contrastingly those who are deemed unsuccessful don't prioritize learning. But, reality is not that simple. The active pursuit of a quality education plays a key role in how one develops intellectually and in order to pursue a quality education, students must first be given the opportunity to access that knowledge. Such is not the case here in Kentucky.
Here in Kentucky, Governor Matt Bevin is cutting 17.4% of the state education budget for the 2018-2019 school year, ultimately resulting in a $22.8 million budget reduction (Beam). Bevin originally intended to reallocate $69.5 million from the $4 billion state education budget before the amount was set by Education Commissioner Stephen Pruitt, who stated that it would be impossible to reduce that much (Spears). But, unfortunately, these cuts are not a one time deal; they have been happening since before the Great Recession in 2008. The Center on Budget and Policy Priorities reports that Kentucky's per-student cuts to higher education spending since the Great Recession still ranks among the 10 highest in the country, while tuition at its four-year public during this time period has increased by nearly 37 percent (Sonka). While most states have already started increasing funding for the education budget, Kentucky remains one of three states, including Oklahoma and West Virginia, that is still cutting funding for higher education for the past to years at a rate of about three thousand dollars per student per year (Colston).
In order to truly understand the issue of cuts to Kentucky's education budget, one must investigate into to its cause. It's no secret that Kentucky has a chronic and wholistic budget issue. In words of Bevin's press secretary, Woody Maglinger, "The Commonwealth is facing severe financial pressures arising from the unsustainable pension obligations and anticipated revenue shortfalls." ("Kentucky state agencies resist"), The issues has become so large that in 2018, state economists estimate that Kentucky will experience $200 million budget shortfall. In addition to this, the governor wants to add $150 million to KY's "rainy day fund" for emergencies, which is why a solution was proposed to establish budget cuts across the board (Spears). The government should not be taking way from students' futures, their right to an education, because of a mistake on their part that they made back in the day which has greatly compounded.

While cuts in other areas of the state financial system are needed, such as the ever growing revenue budget that pays political leaders, cuts to the education budget are severely detrimental to schools' arts education, challenged students, and school operations. Ultimately, these cuts inhibit the students' progress toward postsecondary education.
When compared to science, technology, engineering, and mathematics (STEM) courses, arts education is often regarded as less important. Arts education is defined as classes in the areas on visual and performing arts, which does not include English classes. As society becomes more and more technologically advanced, this phenomenon is easily understood. But, according to the National Association for Music Educators, arts education provides students with a well-rounded education and contributes to their social development ("Arts Education"). Just like how school curriculums are balanced between English and social studies and math and science, the arts and humanities also play a important role in that balance. High school students in Kentucky, are required to complete four english credits but only 3 math credits throughout there high school career ("Arts Education"). This demonstrates that the state recognizes the need for english- language arts education. However, students only need one humanities or arts credit in order to graduate. This lack of arts education puts Kentucky students at a intellectual disadvantage against Alabama students who have to take three arts credits. In order to promote the arts curriculum funding is needed.
In 2005, the Kentucky Arts Council conducted a statewide survey of Kentucky school counties. Amongst the many discoveries, prominent findings include: "87% report that there are no board-approved philosophy statements supporting the arts in education" and "83% report no central office leadership for the arts." Additionally, Kentucky Governor Matt Bevin recent budget that further cuts 9% of the budget of the Kentucky Arts Council, limiting the scope of current arts education efforts (Beam). This deficit in arts engagement is a tremendous problem, seeing the important role that arts education has on students growing into well-rounded citizens. "[T]he arts are part of a balanced education, providing America's learners with the essential knowledge and skills they need in order to be productive, college and career ready citizens." Years of research has confirmed that students who are surrounded by an arts-enriched learning environment perform better in school, achieve higher goals, and become more engaged in community service as adults (Beam). Without an effort to provide students with arts involvement, students will lack necessary and desirable skills to be successful post graduation.

Though the investment in the arts has been shown to be highly beneficial to students, many schools have little access to the resources that would facilitate the implementation of an effective arts education. There are several challenges underlying this shortfall. Firstly, with limited state-appropriated funds given to schools to enable arts education, it can be difficult for teachers and administrators to pay for the staff and equipment to hold art classes. It costs around $512 per pupil to teach an arts class (Catterall), and many schools simply do not have the funds to allocate towards the subject to begin with, and the budget cuts only further deepen this issue.
Another challenge is relating arts education to current educational curricula. Many teachers do not see art as a necessary subject to teach, as they see little relationship between art and current learning. Thus, they feel that teaching more about arts may result in a disturbance to students' education in core disciplines, such as math and science, and therefore suppress it.

The art curriculum isn't the only thing that will have to shoulder the weight of the budget cuts. Challenged students, those who have a developmental disability or come from a lower socio-economic background will also foot the cost. School Family Resource and Youth Service Centers sponsor tutoring sessions and "Backpack programs" for low income students and their families. "Backpack programs" provide these student with meals to take home so they can have food to eat over the weekend and over school breaks. The new budget cuts would result in the loss of $4.5 million for these programs statewide. This is happening at a time when Kentucky's unemployment rate is at 5% with food insecurity and hunger at 17.3% ("Kentucky Report - 2017."). The $4.5 million loss would only further push for the increase in these numbers.
Locally, the Lexington Hearing and Speech Center and visually impaired preschool services would lose $8,700 each and the Save the Children education and health programs would be cut by $470,700 (Spears). This is just in Lexington, the second largest city in the state. It can only be imagined how much that similar programs in outlying cities and counties could lose over the course of the next year. In more rural areas of the state where they don't necessarily have the same quantity and quality of resources here as larger, wealthier cities, the impact of these cuts would hit the schools harder.
Governor Matt Bevin's budget cuts include the an $8.2 million cut for textbooks and instructional devices in classrooms and a $4.5 million reduction in learning opportunities for teachers through professional development (Spears). Professional development provides specialized training, to help administrators, teachers, and other educators improve their professional knowledge, skills, and effectiveness ("Professional Development"). If teachers, the adult leaders of the classroom, are unable to receive the proper training to educate their students, it's hard to for the students to succeed in school and apply the skills gained through their educational experience in the real world as adults. Luckily, the transportation sub-budget was excluded from the cuts (Spears), otherwise it would have forced the re-busing of many students. 173 school districts rely on state education funding to provide Kentucky's 655,000 public school students with their constitutionally guaranteed education ("Gov. Matt Bevin's budget proposal") but it is very difficult to provide a quality education when teachers do not have the resources or knowledge to teach and when students can't get to school.
The challenges that students face in the early years of the educational experience has been shown to snowball the further along they go. As students reach high school and begin preparing for postsecondary education, the learning gaps from elementary school will be five to fifteen greater and more apparent (Zhao). Furthermore, those without a college degree, make on average $25000 less than those who do. Therefore and investment into Kentucky's education budget is an investment into Kentucky's future.
When Benjamin Franklin said, "An investment in knowledge pays the best interest," he was explaining that in order for society to make progress through future generation, these individuals must start off with the the best educational opportunities possible. While many educational opportunities are exist, Kentucky's state government does not believe in investing in them in the interest of its student and in the interest of the state's future. Ultimately, the actions of the state to continuously slash education funding will hurt the its own citizens, specifically in arts education, against those who are challenged, and in school operations.
Works Cited
""Arts Education for America's Students: A Shared Endeavor" Released." NAfME, National
Association for Music Education, 9 Jan. 2014. Accessed 30 Nov. 2017.
Beam, Adam. "Kentucky Governor Seeks Budget Cuts of 17 Percent." US News and World
Report, Associated Press, 8 Sept. 2017. Accessed 30 Nov. 2017.
Brown, Sarah. "Bottom Line: How State Budget Cuts Affect Your Education." The New York
Times, The New York Times, 3 Nov. 2016.
Capaldi, Elizabeth. "Budget Cuts and Educational Quality." AAUP, American Association of
University Professors, 2011. Accessed 30 Nov. 2017.
Catterall, James S. "Doing Well and Doing Good by Doing Art." The AEP Wire, The Arts
Education Partnership, Mar. 2009. Accessed 30 Nov. 2017.
Colston, Kenny. "Infographic: Kentucky Higher Education Cuts Among Worst in Country."
Kentucky Center for Economic Policy, Mountain Association for Community Economic Development, 18 Feb. 2016. Accessed 30 Nov. 2017.
"Cutting to the bone: How the economic crisis affects schools." The Center for Public Education,
National School Boards Association., 7 Oct. 2010. Accessed 30 Nov. 2017.
"Gov. Matt Bevin's budget proposal cuts most state agencies by 9 percent, directs more funds to
public pensions." Insider Louisville, 27 Jan. 2016. Accessed 30 Nov. 2017.
Jackson, Abby. "Here's a big reason why Americans have $1.16 trillion in student debt."Business Insider, Business Insider, 13 May 2015. Accessed 30 Nov. 2017.
Kelly, Melissa. "Ways Budget Cuts Hurt Teachers and Their Students." ThoughtCo, ThoughtCo,
8 Mar. 2017. Accessed 30 Nov. 2017.
"Kentucky's higher education budget cuts remain among highest in the country." Insider
Louisville, Insider Louisville, 19 May 2016. Accessed 30 Nov. 2017.
"Kentucky Report - 2017." Talk Poverty, Center for American Progress,
talkpoverty.org/state-year-report/kentucky-2017-report/. Accessed 30 Nov. 2017.
"Kentucky state agencies resist or drag their feet on Gov. Bevin's budget cut request." The Courier-Journal, The Courier-Journal, 12 Oct. 2017. Accessed 30 Nov. 2017.
Leachman, Micheal, et al. "Most States Have Cut School Funding, and Some Continue Cutting."
Center on Budget and Policy Priorities, Center on Budget and Policy Priorities, 6 Dec.
2017. Accessed 10 Dec. 2017.
Loftus, Tom. "State agencies must cut budgets by 17% to avoid $200M shortfall, Bevin says."
The Courier-Journal, The Courier-Journal, 8 Sept. 2017. Accessed 30 Nov. 2017.
Mahken, Kevin. "An Arts Education Crisis? How Potential Federal Cuts Could Decimate School
Arts Programs." The 74 An Arts Education Crisis How Potential Federal Cuts Could Decimate School Arts Programs Comments, The 74. Accessed 30 Nov. 2017.
"Professional Development." The Glossary of Education Reform, Great Schools Partnership, 29
Aug. 2013, edglossary.org/professional-development/. Accessed 30 Nov. 2017.
Ratcliffe, Rebecca. "The reality of budget cuts in schools – survey." The Guardian, Guardian
News and Media, 31 Jan. 2017. Accessed 30 Nov. 2017.
Roza, Marguerite. "Breaking Down School Budgets." Education Next, Program on Education
Policy and Governance at the Harvard Kennedy School, 12 Sept. 2017. Accessed 30 Nov. 2017.
Sonka, Joe. "Report: Kentucky's per-Student higher education budget cuts since Great Recession
amongst 10 worst." Insider Louisville, Insider Louisville, 23 Aug. 2017. Accessed 30 Nov. 2017.
Spears, Valarie Honeycutt . "Programs for blind, deaf, poor students would take hit under
proposed school cuts." Kentucky.com, Lexington Herald Leader, 29 Sept. 2017. Accessed 30 Nov. 2017.
Zhao, Emmeline. "School Budget Cuts: How Students Say Slashes Are Affecting Them." The
Huffington Post, TheHuffingtonPost.com, 14 Feb. 2012. Accessed 30 Nov. 2017.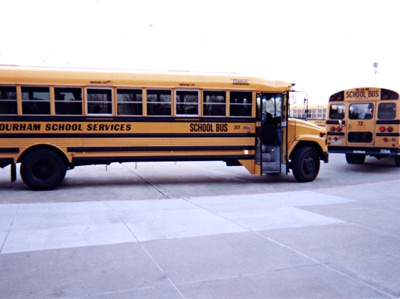 © Blake B., Highland Village, TX