Vengeance
March 23, 2018
Life is... strange.
Unexpected things are thrown at us, random happenings occur every day, unplanned spontaneous events are not such an unusual thing.
Humans aren't perfect. We never were, we never will be. Instead we are all part of a growing race of stereotypical continuous backstabbers.
People have moral standards, however.
Every time we think about "getting revenge" on someone, we lose some of our moral innocence. Foolish actions cannot be undone, but apologies can be made and forgiveness can be given. No matter what happens to you, there is always a way to forgive.

Someone once said: "Your happiness is the greatest revenge against those who bring you down."
Another childish thing I remember: "Hands are for hugging, not hitting."
Many people have said some variation of "Turn the other cheek." One other quote I like relating to this topic: "A soft answer turneth away wrath: but grievous words stir up anger." In other words, if you respond to someone you are angry at in an angry way, you and they both will be angry. Makes sense, right?
When I think of someone who wronged me, I want to make it right. But I don't see how I can make it right through revenge. Don't ever "leave the scales unbalanced." But don't return pain with pain, because mental or emotional pain is just weakness leaving the soul, same as physical pain is weakness leaving the body (my interpretation of "no pain, no gain"). Our souls are meant to be weak. The only souls that are strong are the ones who have been through unimaginable tradgedy, trauma, and loss. You shouldn't want a strong soul.
Instead, balance the scales with kindness. Kindness is the hardest thing to have in life. Self-control is necessary to lead a life that isn't full of destruction. But if you choose to exhibit these virtues and you believe that having them is possible, you will eventually learn them.
I realize that my religious beliefs influence part of my view on this topic, but I've tried my best to put them aside for once and just state simple straight-up truths of humanity. I hope this writing is received well; trust me, I've thought about stuff like this for hours and hours over my few short years. These are things that keep me awake when I try to sleep. Ponder the questions of life; you will eventually find answers. Vengeance is never one of those good answers.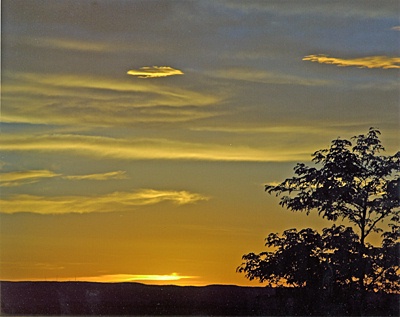 © Elizabeth B., Wichita Falls, TX