Armed and Dangerous
February 28, 2018
As the weeks after the shooting lead to movements and change, I was struck with a question: How do we change the world? My thoughts went round to Evan Almighty, poking fun at it being one Act of Random Kindness, then to people who never stopped fighting. Whether that fight may be civil rights, human rights, or basic equality. They had the tenacity to fight with everything they had, even when that fight was waged with only words. The March For Our Lives in three weeks will be another war waged solely on Our words. It will be a culmination of everyone who has feared for a school shooting, suffered through one, or lost someone. We hold this rally because we have lost friends we will never know. We speak not to be heard, but to be listened to. We speak so no student will ever think "could this happen to me next?" Again. We don't need guns in our schools to protect us. We don't need guns around our school. We are not a military stronghold, not knowing what the next day will bring with armed guards on every street. We are the United States of America. When one of us falls, we all stand together. Guns do not need to be in our hands to move around this country. They should be incredibly hard to get and a privilege.

Again I think: How can we change the world? How can a cluster of students change something so radicalized when these previous months older generations were looking down on us for antics such as the tide pods challenge that did not belong to us. I believe we have already begun the change. Every generation goes down for something, let ours be the one of change. Of safety to our future children. Our fight to not be afraid to get an education we have a right to. How are we changing the world?

We're armed with only our first amendment rights, and we plan to use them accordingly.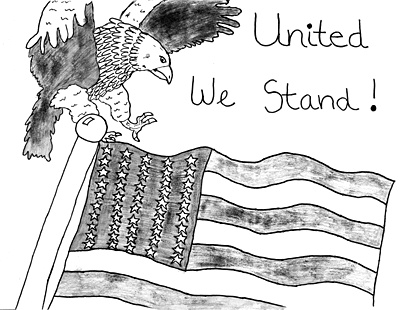 © Danelle D., New Ulm, MN