Rihanna Beaten; Poor Chris Brown
March 30, 2009
SOS, Umbrella, Take A Bow, Disturbia, Rehab. Just a few hit songs from the artist Rihanna, who's boyfriend, Chris Brown assualted on the evening of February 8, 2009.

According to details from the sworn affidavit of LAPD Detective, De Shon Andrews, after an argument between the couple Brown attempted to push Rihanna out of his rented car. After failing to do so he then banged her head against the passenger window, repeatedly punched her, and threatned to kill her. Rihanna called her assistant who then called the police. When Brown found out he again threatend to kill her.

Despite Rihanna's tragic beating, I've heard more about people hoping Brown's career won't suffer and how horrible they think it is that Rihanna "snitched" on him. Then this young woman was forced back into the relationship because of all the negative comments she was recieving.

This says something more than just the troubles of Brown and Rihanna. It is about our society in general. This isn't the stone age, so when did it become acceptable to beat your girlfriend? What does this say about women's roles in society? Should Rihanna continue to be a role model for young women, apparently so because her CoverGirl ads continued to run after the incident. Abusive relationships are unacceptable. Yet was the reason Chris Brown was excused and pitied because of something else? Because of his celebrity?

After Michael Phelps was caught smoking pot, people insisted that it wasn't too bad. He was just being a kid. Yet if their own kids were smoking marijuana it would be a very different situation. But what does this excuse for his behavior send? Instead of being arrested Phelps has been suspended for three months. Maybe he can beat his girlfriend to make himself feel better.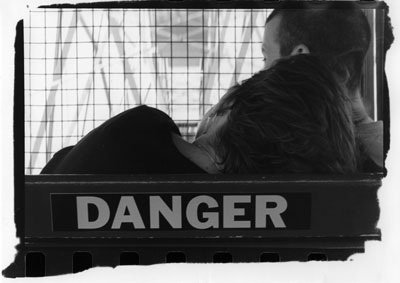 © Katie P., Bethesda, MD