The Free Things in Life
January 15, 2018
The world today is consumed with buying the newest technology, the latest fashion and the best car. This preoccupation with money has people nowadays forgetting the best things of life are free. There is a world of wonder beyond the first, most superficial layer of our lives. The ability to love, choose positivity, make memories and show courage are all things people may experience daily and therefore take for granted, or those who have little forget that the richest payment is found in using these tools.
To love. It is a gift given to every person on this planet and it is up to them if they use it or not. Love is the basis of life. If there is no love, there is no light. There are the little, everyday things we love, that may seem small and insignificant to others, but are the highlights of our day. Then there are the bigger, brighter aspects of love that make the world go round. With just love, people can change the world. That is where it starts. Without love, there is no reason to exist. Love is the force that pushes people to do for others and to do for themselves. It's the reason we get up in the morning and live life, hopefully to the fullest. The passion to make a change begins with love.
Choose positivity. It's one of the simplest things we can do daily, but it seems much easier to find the negative. Having a positive outlook on life will not only affect yourself, but others as well. Energy radiates, and if a person begins to see the positive side, then others will feel it. Positivity is the start of a chain reaction. It may seem like such a small change and although hard at times, it pays off.
Make memories. Everyday, people are living the moments that memories are created with. They are the bright lights of our minds that flash through time and time again, reminding us that there are always memories to have and new ones to make. Memories are all the moments we live, big and small. They mean the world to people because their world is captured in these very things. The one thing people will remember forever are their memories. Memories encapsulate our very lives.
Show courage. People try to find the easy way out. But that way is rarely the best. It will hurt people and leave things unfinished. It is better to fight than to run. Finding the courage to fight is sometimes difficult as it puts you at a fork in the road. Stick with your old ways or take a new path and change. It is frightening to do something you've never done before. But the feeling of finding that courage inside you to finally shine through and find the way past whatever you used to run from will exceed whatever expectations you had. There's not just one form of courage, either. You can stand up and speak out or you can sit and listen. Regardless, you must believe you can. Whatever courage means to you, it takes effort. But it's free.
These four things are not the only free things in life. They are some of the best, though. So, before you concern yourself with those items that are new today, gone tomorrow, think of the timeless aspects of life that are undoubtedly free. They require thought and consideration, but by using these things in life, they will make you a better person.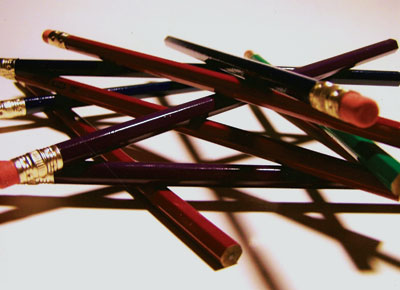 © Nicholas K., Weldon Spring, MO