My Vision for a United Nation
January 14, 2018
At a time where the country is so politically, racially, religiously, economically and socially divided, a young person like me can feel like all hope is lost. Fortunately, it's not. I believe in the strength and will of the people to prevail through these difficult times. I believe in the dreams of my generation, and the generations to come, to shape our nation into a place in which we all accept, support and encourage one another.

In the future, I envision a country where the tired, the poor, the minority and the disadvantaged are not left in the cold or forgotten; a country where the focus is not on the rich, famous and privileged. Instead, we will have compassion and empathy. We will have the courage to help the downtrodden.

In the future, nobody will resent anybody else for being different. We will celebrate our differences at the same time as we treasure our individuality. We will be liberated from the urge to judge others with prejudiced values. We will love one another and cherish the diversity that our country is built on.

In the future, the most qualified and the most compassionate will lead our nation, not the most well-connected or the richest. Money will not overwhelm ability and morality. Those at the top of the power pyramid will no longer benefit from the oppression of those below. We will live in a just world.

In the future, we will listen to one another. No longer will the loudest opinion drown out the soft voice of dissension. Everyone will feel free to speak their minds without fear of reprisal. Different viewpoints will always be welcome. They will enrich us instead of diving us.

Idealistic? Perhaps.

Nevertheless, even in the present dark times, I can see the light at the end of the tunnel. I can see the ingredients with which we'll be able to turn my vision into reality. Though this may seem unlikely on the surface, I can see something much bigger and more powerful underneath it all. I can see the power of human nature. When we all care enough to donate our time and money to help the destitute and less fortunate, when we are brave enough to oppose the forces that threaten our liberty and equality, when we empathize with those who are less fortunate than ourselves, that's when we build a more united nation.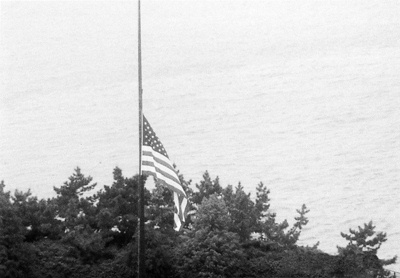 © Jessica E., Pelham, AL