#Positivity
January 2, 2018
With 2017 over and 2018 starting, this is in remembrance. This is to everyone who was lost. Everyone who was found. To all the heartbreaks you've received and maybe even a few you've given. To late nights questioning why you should be here. To every holiday spent with the least enjoyable group of people. To the friends, family, and strangers you grieved with through each tragedy that befell 2017 from loss of Music Icons to loss of everyday citizens.

Let this be, to every single person who said they couldn't make it through 2017, a beacon of light as they read this right now or share it with someone who expressed those thoughts. You've made it this far and don't you dare stop now. Don't look back on being here as a bother to others. Don't think for a second that you don't belong here or that you aren't something spectacular. There was a time in my life when I didn't expect to make it through 6th grade and this upcoming June I will be graduating high school and moving into an apartment with a friend as we both embark on the college journey. People don't decide what doors open and close in your life nor do they have the power to keep that door locked. If you're staring at a closed door, of course you're going nowhere. I know it takes more motivation that you can maybe muster today but you need to stand up and rip that door open with all your might. That, or take a different path. There is always a window to look out of. Don't be scared to go out that same window. Make 2018 the year where you take everything you think you know about yourself and reinvent it into who you want to be. No one is stopping you but yourself from doing the simplest things to make everyday worth it. Give a stranger a smile once a day. Help someone once a week. Sit down with a close friend or family member and explain all the things in your head and heart instead of turning to something harmful to yourself or your future. I know what it's like when the past is just too much to bear or even just enough to rule your perception. You can't get your past back, but you can make your future. You can take whatever is at your disposal and mold it into the stepping stones toward the future you crave.

Make 2018 your year. Never stop growing. Never stop improving; including helping someone do the same with theirs. Let's make 2018 the year of self-improvement. Let's blow up #Positivity regarding body, self, mental illness, etc. Kill the stigma this year. Let's root for each other. Support each other. Face our fears and grow stronger together. Encourage self-expression, self-love, and self-care. Start out this year knowing you can make it happen, and never let that thought slip your mind.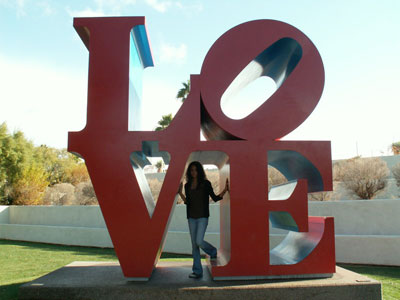 © Shannon E., Glendale, AZ