Open Letter to Gap
November 27, 2017
Dear Gap Factory,
Seriously, Gap, you're a children's factory and a company that makes clothes for girls and boys. So why do you refuse to sign a safety bill for a factory in Bangladesh that makes clothes for your company?
I'm a thirteen-year-old girl who buys clothes from your store. I struggle with the fact that you won't protect a factory that has girls the same age as me working there. In fact, about two-hundred girls the same age as me were killed at the Rana Plaza factory in Bangladesh, when the building collapsed. Over the past couple years there have been many factory disasters in Bangladesh, including collapsings and fires.
I thought first of asking, "Why?" But then I thought of that of course you were just being penny-pinchers. This bill would probably cost you money by building more sound factories and improving the working conditions. According to Wikipedia, you make over sixteen billion dollars a year. But you couldn't "risk" spending one million dollars?
Then I wondered if you actually thought about your decision. The fact that eight year-olds are working in those factories amazes me. Did you ever think about that? Maybe you should think that the people who are making your clothes should not be younger than fourteen, or even eighteen!
Finally, I wondered if you knew actually what was going to happen if you signed that bill. You could potentially save lots of lives of children my age by improving working conditions.
After I saw the news, I realized that you don't care about the children of the workers in that factory. You assumed that you didn't have to sign the bill, and nobody would care.
Well, Gap Factory, I care.
You, Gap Factory, and other stores that didn't sign this safety bill, need to know that agreeing to sign the contract could have changed the lives of so many. Children. Workers. The elderly.
So, I am asking for change. Did you know that panel of experts awarded you the "Public Eye" award, aka the worst company of the year? I hope you plan to change that. You can hold fundraisers or even make a new bill that satisfies everybody. All I am asking is to see change that would improve the lives and working conditions of the factory workers.
So let's see what you can do.
Sincerely,
Cameron U.
A loyal customer

Thirteen-year-old girl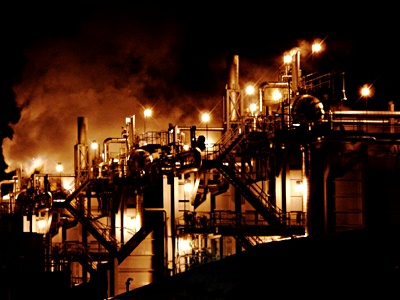 © Greg K., New Lenox, IL