Ellen the Generous
MAG
October 26, 2017
One of the most popular talk show hosts today is Ellen DeGeneres. Her show averages about 4 million viewers per episode. Her success is due to her incredible sense of kindness, generosity, and charity.

"The Ellen DeGeneres Show" show airs every weekday. Every day she brings the same enthusiastic attitude to work. She encourages her audience to dance along with her and play silly games such as "Know or Go." Everyone watching can easily tell that she is in love with her job. Unlike most talk shows, Ellen does not just host celebrities. She hosts people of all ages who have done great deeds out of the kindness of their hearts. They appear on the show to tell their story and involve viewers. Adorable young children with extraordinary talents also commonly appear on Ellen's show. Since children such as young genius Brielle Milla and presidential expert Macey Hensley were such a hit, Ellen and Steve Harvey started a separate show called "Little Big Shots."

Ellen engages her audience and guests using humor and stories of triumph and tragedy. Additionally, Ellen gives back to her audience, organizations, and charities. She often partners with "Shutterfly" and "Cheerios" as a means of reaching people from all over the country. She does this in order to give back tens of thousands of dollars to great causes such as hurricane relief in Puerto Rico. She wants to inspire those in her audience, and at home watching, to go out and achieve something great.

When people hear "Ellen DeGeneres," they think of her extremely kind and loving heart. Ellen always ends her show by saying "Be kind to one another." This phrase is inspirational and by following this advice, people have been invited to be guests on her show. Ellen loves hearing stories about how people have overcome their struggles in life. Ellen's message of kindness has been heard around the country. In 2016, President Obama awarded Ellen with the Medal of Freedom. This is the highest honor a civilian can be awarded. This is such an honor and Ellen clearly deserves the recognition.

Although it seems like Ellen is living the perfect life, she did struggle. In her early years on television (before her talk show) she kept a secret from the world. In her old sitcom, "Ellen," she worked up the courage to announce that she is a lesbian. During the time of the show (1990s), it was very hard to come out, especially on national television. Her bravery has inspired many to do something they were afraid to do. Ellen is truly an inspirational and kind person. She is successful and wealthy, but she gives as much of it back as she can. She often surprises people in the audience by giving them money for their organizations. These tear-jerking moments impact all those watching, and always put a smile on everyone's face.

As if everything just mentioned was not enough, the tickets to her show are free. All that is needed to attend a show is to apply online and wait for a response. Even though there is no guarantee for tickets, it gives people a fair chance to go and meet their idol.
From encouraging daily kindness to displaying her own bravery, Ellen has done it all. She has inspired the introverts to create huge charities and organizations. She rewards those who follow her advice in giving back to their community. She is not just an idol to teens, but to adults of all ages. Ellen is almost 60 years old, and she has never looked better in anyone's eyes.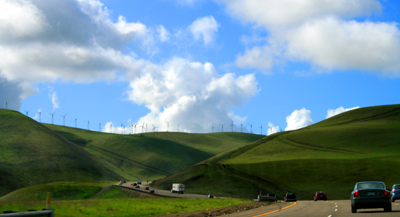 © Kat C., Racine, WI