The Waiting Room
October 11, 2017
Sometimes in life there is no chance for goodbyes. You never plan for an unexpected or tragic event to come and rip down everything. But that's the thing you can't prepare and you won't be ready, you have to face it head on, no turning back. Seeing tragic events on tv shows used to make me laugh because of how dramatic everything was, then I had an experience of my own that made me realize the pain the actors were portraying is real. It isn't overly exaggerated, the pains and emotions are truly unbearable. The pain is unlike any emotion you can describe, but believe me you will know when you feel it.

My whole life growing up I would say I lived a rather ordinary life. My parents weren't divorced, I am a middle child with two brothers, everybody in my family gets along, had tons of friends and people who cared about me, went to church every sunday, and I had never lost anybody close to me. Everyday seemed to have a pattern and everyday seemed to be a good day. Nothing unexpected or terrible had ever happened to me, until February 11, 2016.

It was school break and the only emotions I felt were excited and joyful. I knew summer was right around the corner and my family had just received great news. My favorite uncle Jared and his wife Kari who just recently had a baby, Timmy, were three months pregnant with another baby boy!

Now this might not sound like a sad story but it's just the beginning. I woke up that morning thinking I was going shopping with my mom to get this black swimsuit from victoria's secret that I loved and had been looking at online. Right before we left to go to the mall my mom received a call from my aunt saying my uncle was in the hospital, and asked us to come stop by and visit with her. Kari claimed it was nothing serious and it wouldn't take long, so we assumed he was just getting sick again and couldn't fight it off because he has low platelets. Once we got to the hospital I realized the situation was a lot worse the she was leading on. I realized it was bad when I saw my pastor and my aunt both weeping and praying in the waiting room together.

Even though I am a very curious person who likes to ask tons of questions I could tell this wasn't the right time for my questioning. Standing in the waiting room bewildered by the situation around me all of these thoughts kept running through my head about what could possible be wrong, every thought seemed to keep on getting worse. Me and my mom decided we were going to go see Jared and find out what was going on. When I went to walk through the door to the hospital rooms a nurse stopped me and told me I wasn't allowed to go see him, so I was left alone in the waiting room with no idea what was going on while everybody else was with Jared.

Sitting alone in the waiting room I felt like they were never going to walk back out those hospital doors. I sat there for what at the time seemed like forever watching and waiting for them to walk through, every time I heard the aggravating sound of the door squealing I kept expecting it to be them but it never was. I sat there waiting for about an hour and a half before that squeaking sound was my family walking out the door.

As my mom walked out the door I noticed that the streams of tears were rolling down her face. The same was happening to everybody else who was there. Me and my mom both tend to hide our emotions and we definitely don't cry in public so this is when I knew the situation with my uncle was very serious. I no longer wanted to know what was going on and I wasn't curious anymore, but I knew that not knowing what was happening back behind the squeaking door wasn't going to change if nobody told me, it would still be happening. These were the thoughts that were flowing through my head as my mother was approaching me to explain the situation. Once she came over to me she told me, " I'm sorry you have to be here for this today but the situation with Jared is very serious and he might not make it. The nurse is going to let you go back by the rooms soon but I am going to warn you that you're not going to like what you see back there."

Apparently the sounds of my aunt sobbing were too "loud" for everybody in the waiting room to hear so the doctor came and brought us to our own personal room so our voices weren't an inconvenience to the waiting room people. As the doctor was in the room he explained there was nothing else they could do to help save him and that they were going to get him in a helicopter and fly him to a different hospital.

I watched my uncle die three times that day while they were trying to get him into the helicopter. I remember the color of his skin and the sound of his breath. He sounded like he was underwater gasping for air but could hardly manage to breath. The color of his face was dark purple, almost like a maroon color. The image of his body still haunts me every time I see marron, I can imagine exactly what he looked like. When I close my eyes the whole day could roll through my mind as if I was watching a movie.

After losing him for the third time trying to get him into the helicopter they realized there was nothing else they could do to help save them. The doctor came to our room to deliver the news that he had passed away.

My aunts reaction was yelling, "Everybody stop crying, Jared is still alive and we are in a dream. When we wake up he will be back in bed ready to help me take care of our boys."

Nobody knew what to say, we tried comforting her but nothing seemed to work. It took her an hour to finally process and accept the fact that everything that took place during that day was actually real.

That day at the hospital may have been one of the worst days of my life, but it taught me one of the most important life lessons that I have learned so far. I learned that you have to value the time you spend with people and take advantage of all the opportunities you have while they are still available.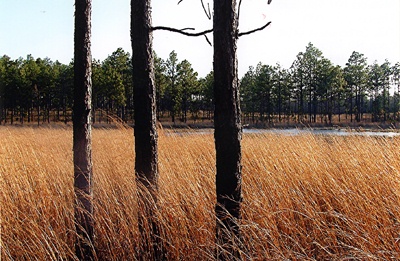 © Mikaela M., Cary, NC