God Bless America
October 4, 2017
In a place where the bells of freedom ring, men and women fight to keep the song alive. For one soldier, Hjalmar Johansson, returning from a horrific war experience made him say while passing the Statue of Liberty, "Thank God, I'm coming home to my liberty and my country." The sweet taste of freedom resonates with soldiers, who've seen rights stripped from others and experienced it themselves. God bless America, home of those who fight and fall for the stars and stripes.

On a summer day, I march down the road covered in red, white, and blue, throwing candy to the kids. As day turns into night, the scent of fresh (yet greasy) burgers fills the air. My cousins and I snuggle near a fire that keeps the mosquitos away. With my head on my sister's shoulder, I gaze at the scene of blue, green, red, purple and white fill the air with loud booms that shake my chest from within. Land that I love, that gives me this memorable day with the people I love.

People all across the nation have the right to vote for who they want. They are able to freely to do things such as get married, drink from the same water fountains or go to school. We are able to have a voice in our country and the freedom to do things people from different nations can't do. From the mountains to the prairies, we the people, lead this nation to things that other nations have yet to reach.

The freedom and improvements we as a nation have made and are continuing to make is revolutionary.Patriotism is our ability to make these changes and vote for leaders that make reconstruction possible. Patriotism is our brave and courageous troops who ensure our safety, protect our country and protect our rights. Patriotism is having cookouts on the fourth of July as we celebrate our freedom and thank God for the country we live in. God bless America, my home sweet home.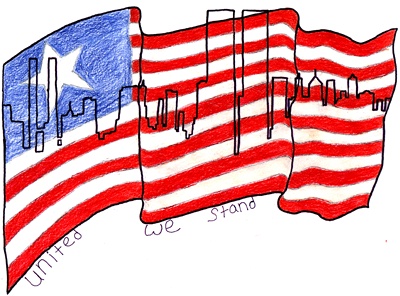 © Casey S., New Lisbon, WI