Will You Read the Names?
October 3, 2017
Go to school, get home, go to work, get home, and do homework, repeat. The men and women fighting for our country don't get to go home; their homework is to go out the next day ready to fight. They fought for us—they died for us. These men and women risk their lives just to let us live ours, and the only thing you can give them is recognition.
If you were given the opportunity to drop everything and go to war right now. Would you? Would you say no? The select few who say yes are the ones who are going to change the world for the better.
Joining the military is the biggest thing anyone can do. Wouldn't you want to be remembered? Dying for our country is a sacrifice. They go out into the warzone never knowing if going home will be possible, giving the life you live so other people can live theirs.
Everyone will visit a memorial, but will they read all the names? Will they take the time to realize that every name on that memorial died for us? For this country? People get caught up in how aesthetically pleasing the memorial is, they don't read every John and Jane Doe. Will you read all the names?
Most people aspire to be rich, be famous, be the best at something. Not many people think of all the men we have fighting just so we can go to school another day, just so we can go to work, and do homework and get jobs and grow up, hoping that we follow their footsteps. I ask of you to show your true patriotism; go to a memorial, and read all the names, get them the recognition they deserve. Show them what they died for. Answer honestly. Could you go into the military?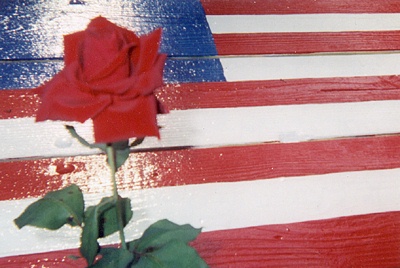 © Elizabeth H., Gulfport, MS