What Really Matters
May 17, 2017
Today in society there has been a recent spark is social media activism with hashtags. The most well-known hashtag is #BLACKLIVESMATTER (BLM). The BLM movement is important, necessary, and universal. On various social media platforms, hashtags are used to bring attention to a photo, idea, culture, or community. Due to its popularity, #BLM has raised awareness about racism, police brutality, and problems within the black community. While the movement has ruffled some feathers and irritated certain people, it has changed the way people promote their ideas on social media.

At some point #BLM was the only one of its kind but as it gained popularity people began to alter the phrase to fit their desires. For instance, there have been hashtags such as TRANSLIVESMATTER, FATGIRLSMATTER, YOUMATTER, BLUELIVESMATTER, and ALLLIVESMATTER. The alteration of this phrase has upset some but it also the start of something new. Using hashtags on social media helps bring together those with the same attitudes towards a subject and generates awareness.

The time for a new hashtag is now. #KNOWLEDGEMATTERS needs to be the next big thing. Our society needs to promote knowledge, intelligence, and critical thinking. #KNOWLEDGEMATTERS would promote a mentality based on viewing education as a privilege and not a human right. As seen today, many people continue to advocate for improved education in developing countries for all. While improving education is fantastic and needs to be supported, society must change the way they view education in order to see actual improvements. Through #KNOWLEDGEMATTERS people across the globe can come together to create a community that emphasizes the value of knowledge.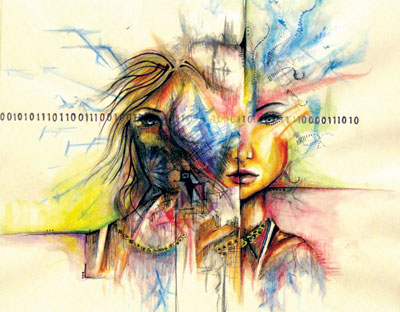 © Melissa W., Fayetteville, GA