I Am Who I Am Because
April 23, 2017
"I am fat because I eat my feelings."
"I am an athlete because I like being on a team."
"I am a ginger because I was born this way, I have red hair, I have many many freckles, and I burn like crazy."
"I am a mother because loss of a child can't rob me of that."
"I am weak because I am chronically ill."
"I am a librarian because I fight for literacy and access to information."
"I am a soulmate because my husband's love for me is unshakeable."
"I am a role model because my niece looks up to me."
"I am a jealous person because I can't seem to stop comparing myself to others."
"I'm nonbinary because I was born this way, not because I want to be different."
"I'm not good in school because of my mental illness."
"I love karate because I can't stand being fragile, I want to protect myself and others."
"I am a survivor because I have been through loss and abuse."
Special thanks to everyone who shared their stories and helped make this!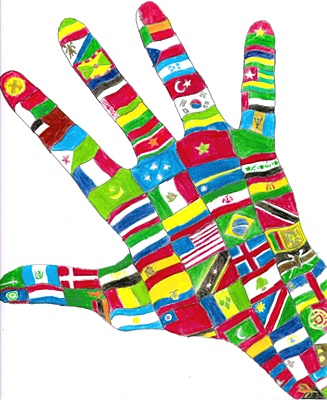 © Adeline N., Ridgefield, CT