Remember the Fallen
September 29, 2016
A decorated cloth waves in the air. It's a fabric adorned with stripes and stars representing a nation of power and freedom. Americans take one day out of 365 to remember the sacrifices made for that flag. Memorial Day is a time for us to honor the bravery of the fallen.
405,399. Genocide, bombings, and invasions across the globe set the world in motion for WWII. Our country sits on the side, not wanting to get involved. But it took a drastic turn 7:48 a.m December 7, 1941. Japanese bombers came flying with one goal: Destroy. Fire danced on water as carriers and fighters sank into the depths. This fateful day drove the U.S to fight. We fought many battles in Italy, the beaches of Normandy, and the island of Okinawa. Six grueling years of brutal war pass and the end came. But every victory has a cost. 405,399 U.S soldiers fell.
411. A plane careened through the sky as it crashes into a tower. A loud boom echoed through the streets of Manhattan and the tower crumbled. As a dark cloud enveloped the surrounding area, hysteria ensued. Medical workers tended to the injured while firefighters and officers dove into the destruction to search for survivors. But another plane came through the sky and hit the second tower which suffered the same fate. Ignoring risks, the emergency workers continued. They ran into the rubble to save endangered citizens, even if it meant sacrificing their life. 411 emergency workers died.

1,433,449. Each nation goes through times of pain and suffering. Our brave soldiers fight to the end and defend the citizens. And when they succeed, we rejoice for our victory and protection. Even before the birth of this country, the U.S has fought strenuously to preserve its rights, safety, and freedoms. However, nothing's free. 1,433,499 lives have been given for this country.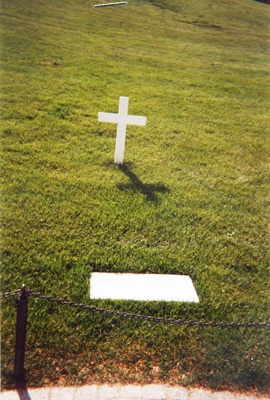 © Whitney T., Glenpool, OK