The Twenty-Ninth of May
September 29, 2016
I have the opportunity to be decisive. Hourly, I live with luxuries. There is running water, nutritious food, and electricity simply available. Daily, I am surrounded with security and safety. We have doctors, firefighters, and police officers ready for the next emergency. Yearly, I appreciate the peace, positivity, and privilege I have been gifted from wonderful servicemen and woman. Memorial Day is the time for lack of gratitude to be distinguished.
I have the opportunity to aspire. Stars and stripes outline choices and second even third chances. I have the ability to adventure whether it's roaming the roads, swimming in the sea, or jumping on the moon. The liberty of U.S. citizens was not earned easily. For imaginative inventions and childhood dreams to flourish, young boys and girls fought fearlessly. Memorial Day is the time for appreciation.

I have the opportunity to walk my own path. I'm blessed with all four limbs. No war wounds. We are all born with smooth skin and innocent eyes. Conflicts take this from comrades. Soldiers come home with scars and stories from their involvement. The volunteers that serve this nation are brave souls. All fifty states are lucky to have a dedicated and devoted Army, Navy, and Airforce. From Rhode Island to Montana, Americans are protected. Even with our flag fluttering in the spring breeze at half-mast, encouragement and motivation continues to thrive. Memorial Day is the time for casualties to be commemorated.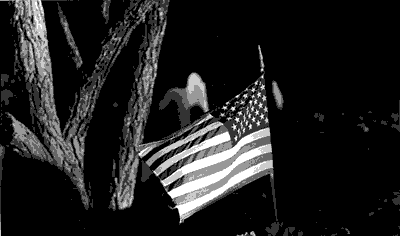 © Photo by Kimberly R., Marblehead, MA