Always Remember
September 28, 2016
The rising clouds of black smoke from a charcoal grill carry the savory scent of steak. A table lined in bottles of red and yellow condiments and glass jars of pickles fogs in the mid day's sunlight. A pool full of children flip off a glimmering white springboard on the water's edge. The freshly cut grass tickles the toes of neighbors spiking a ball of dirt-covered rubber over a semi-tangled net. All of it on a Monday in late May.
The rising black smoke from two towers scrapes the silent sky. A ground lined in blankets of ash alongside bent, steel panels and the glass of shattered windows fogs from anything but the midday sun. Two pools full of names etched on walls of stone are blanketed by streaming water. The freshly planted trees may try to seclude the sight of memorial, but they will never hide the sorrows. All of it because of a Tuesday in early September.
The knees rest on the cold, damp leaves of the autumn ground. Tears dribble onto the banks of winter's snow. The flowers flourish in the spring, picked from the ground, and placed in front of far more than just a stone. The summer wind can't whisk away the memories or the entirety of despair. January through December, the seasons change, but the respect for those who paid the ultimate price stays cemented as firm as the graves in which their names are carved.
The rocket's red glare gleams upon the survivors in a dimmer light than the fallen. These warriors are six feet under ground yet countless feet above the sky. The hands gone cold on Bunker Hill in June of 1775; the hot, lead bullets that struck too many targets at Gettysburg in July of 1863; the immeasurable bravery on the beaches of Normandy on the sixth day of the sixth month in 1944. For all the fighters who defended and stepped onto the foreign soils of Korea, Vietnam, Iraq, and Afghanistan. There's too much remembrance to solely condense to a Monday in late May.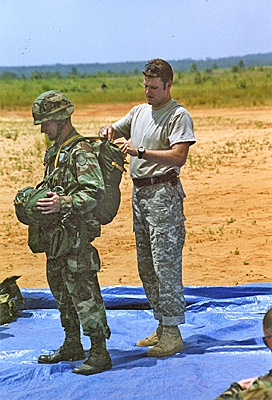 © Mark A., Phoenix, AZ