My High School Story
September 2, 2016
It all began in fifth grade when my perception of education, school and friendship finally changed. There was a place, a seat, a friend, a name tag already waiting for me. I'd finally found a home, a place that radiated a little bit more warmth, a place where kids smiled a bit more, and a place where I never had to force myself to fit in.

Soon enough I became part of the family, and I was growing up in the public school system. I soon realized that high school was my missing puzzle piece, an open answer book to all the recurring questions I had about school life. From the very first day I felt accepted like I mentioned before, but there was something really funny about my new home. I was slightly different than my peers. I was part of the slight fraction of minority students in my school system, surprisingly there were never any barriers. Even when I first began and shyed in my early days, afraid to play with others, because of the way I looked. There's one day that I always remember and never forget. "We have a huge soccer field here, you like soccer?" said a hyper little kid, with a small face, sandy freckles and spiky hair where his bangs should be. I was in awe, and astonishment of the fact that someone actually wanted to play with me. I was pretty sure he wouldn't leave until I gave him an answer. "Sure.." I said timidly. "Awesome" he said, his face lighting up from cheek to cheek. "Kingsley's a cool name" he followed up with, and then he just left. As the class anxiously waited for the lunch bell I couldn't help myself but smile a little bit more. I was reminded of how I was so easily accepted into the Wolverine family, and how from that day I didn't want to go anywhere else. Just short of a decade later, David and I have been friends ever since. I'll always remember the day he took me in like I was his own brother.
From my first day in fifth grade, seven years later I'm knowing entering my junior year of high school, of course why would I ever leave home. Today when I look back, I realize that i've had the best teachers anyone could have ever had. From the fifth grade to eleventh grade I realize that every year I had teachers who obviously taught me differently, but all always constantly reminded me to overcome adversity, conquer mountains and to seize the day! To all those teachers, faculty members, and staff who played a role in my life through their teachings and encouraging words, Thank You. Usually many people ask me what it's like to live in Leicester, as of now I always tell them its the best place to live, because there's no other place I've ever lived besides Leicester. Though I formerly went to school in Worcester, I always tell my cousins and family members that it's more than just a small remote town, its a town that's always stood up no matter what it had to face. When we were met with tragedy in 2016 we held each other more tightly, we told each other no to cry, we were there for each other as we soon began to realize what a close and large family we were. I always tell them that Leicester has great families, great people and great small business who are thriving from within, and an even better generation that is soon going to hold Leicester's name when the torch is ready to be passed.

If you were to look back at your educational career, you may see that you may have not done so well in some areas, maybe you got yourself into some trouble, or maybe you had a bad year but I believe if you were to look a little bit more closely you also see you did well in many more areas. You'll see that you had a bad year, but you also had many other good years. You may have gotten in trouble, but you learned from your mistakes. There are so many ways one can do well from athletics, to school clubs, to extracurricular activities. There are so many ways you can do well by doing what you enjoy most and the options are just growing, so find what you love most, keep dreaming, and always remember that you have a family because our high school is home.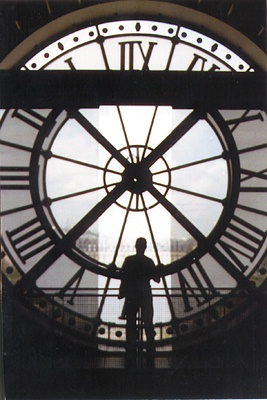 © Kelly G., Norwell, MA