Nothing Gold Can Stay
February 4, 2009
Robert Frost is the poet I can relate to the most, or at least his poetry is. A lot of people think of Robert Frost as a suicidal and depressed man, when they read his poetry. I see beyond that, there's a message to his poetry that really touches my soul.

Nothing Gold Can Stay is my favorite poem by Mr. Frost. Each line has a meaning, a sentimental value. Nature's first green is gold, to me this means that when spring begins, flowers bloom and the grass becomes green. It's such a wonderful thing after such a cold white winter. Though, I'm sure I would feel different if I lived down south.

Her hardest hue to hold, slowly the heat increases and the amount of water decreases, and the green grass becomes brown. Her early leaf's a flower; but only so an hour. This line shows how fast everything goes, it seems the first few years of your life go by pretty quick, and although the years go by slowly in your mind, they go by quickly in real life. This is especially true now that I'm a senior in high school, it seems like only yesterday I was the little girl crying in her kindergarten classroom, because she missed her mother and didn't want to be with all these strangers.

Then leaf subsides to leaf. Slowly the spring begins to end, and things begin to change. So Eden sank to grief, so dawn goes down to day. Sadly the most wondrous and happiest times of our lives have to end, the days slowly end. Nothing gold can stay. Something as beautiful as the beginning of spring has to end.

Life is like that, everything starts out so wonderful, and slowly, it begins to change. The best days of our life slowly begin to change into days of economic depression and heartbreak.

I'd like to think that I will be able to stay gold, innocent, forever, but life doesn't allow that. If there is one piece of advice I wish I had known as a kid and one I wish I could tell others is to hold onto your innocence. Before you know it, life will become a battle of insecurities and things that are not innocent forever.

Thank you Robert Frost for changing my view on a lot of things, and even though he's not alive today he his poetry has affected a lot of lives.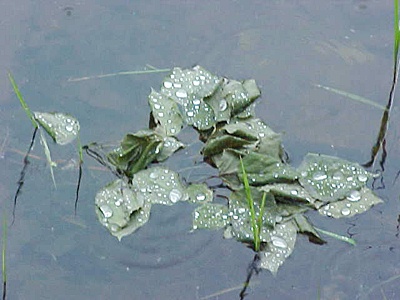 © Elaina B., Waterloo, NY