Open Doors
February 3, 2009
When one door closes another one opens. However, the regret of not entering the first door brings great sadness to my mind. All of the opportunities lost, all the friends forgotten, and all of the time that is wasted, brings a sad memory to me. Rather than pursuing something new, I stayed hidden in my shell and didn't go running after those opportunities that could've made me stronger.
At a time when I could've been different, I shrunk under peer pressure. Instead of taking the opportunity to expand my horizons, I stayed tacked to what I knew. There are sharp words which cut others in which I wish I could take back and times that I know won't come back again. I wish that I had been stronger and could just be myself, rather than becoming some I don't even recognize. It is impossible to go back to what was lost, and to grasp those lost opportunities of change.
Tears over lost chances do not lead to new ones. There can only be hope that other doors will open and that opportunities will be seized. With a miracle, maybe the mistakes of the past can be corrected. The failure to grasp opportunities leads to great regret, but looking forward can provide a more calm passage towards what is to come. When one door closes, regret does not overcome me, nor does sadness. Rather, the images of a bright and new future fill my mind with hope.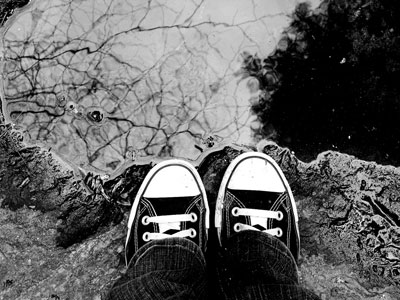 © Michelle B., Blairsville, GA