twisting the situation
February 2, 2009
The pain was so sudden and shocking that I could taste the ravish bitter tasting blood far before it burst from my punctured lip and covered my tongue, leaving me in disgust .
The tears where forced to the tiny holes in the corners of my eyes in witch they always came, there was a tear on each side that was on the verge of rolling down the edges of my slick cold face, and around the dimples that where usually there when I stretched my lips to the farthest corners of my cheeks creating a loving smile , then to my utter most surprise they would come to a halt so surprising it almost gives you a jolt , only to slip and fall down, down, down to the dirt that held many cracks seen and unseen, next to my shaking feet that where moving in such a way that made the soil under them crumble, but before the tears could actually do so, the thought came to me that maybe if someone was looking at me and happened to search into the depths of my eyes as someone would the sea , I bet they could find every tear I've ever cried and then sit somewhere to contemplate the reason for every tear being shed.
Finally , when I come back from my deep thoughts, many times referred to as a daydream , I give the one who struck me with his large bulging knuckles a stern heart busting hateful look that is so piercing that many would say it was repulsive enough to make your eyes bleed. in doing so I brought a shocking and yet in many ways fearful appearances to his face.
After I manage to remove the savage and frankly a bit of a beastly kind of a look from my face, I calmed myself to the point where I had no thoughts of returning the punch that brought me pain, then in no particular way or fashion with no embarrassment at all turned and maturely stepped away from the one who almost pushed me to the limit, leaving him and everyone else who was watching a look that was slightly similar to the one he first gave me.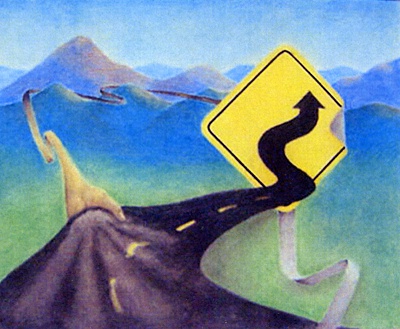 © Tyler W., Muleshoe, TX