Let it Make or Break you
January 28, 2009
It was a typical Wednesday afternoon. However, the only difference involved an amplified amount of adrenaline, pumping through my veins. The cause of all this? Two words my friend- CHEERLEADING TRY-OUTS. Little did I know this wouldn't be the only event to occur that day which would alter my life.

Nervous? You could say so! Not the type of nervousness you acquire before taking a midterm that counts for half your grade, or the moment right before you go on stage. No, this stressful situation can make the strong survive or the fragile fall. All my training hadn't prepared me for the sickening feeling, rising up my stomach into my throat. Biting my cuticles down to the bone, I paced the length of my driveway. I impatiently waited for my mom to emerge from the house and to drive me to try-outs. Little did I realize mom paced our kitchen, chewing on her cuticles. She wouldn't be doing it out of nervous habit; she'd be doing it for strength- Strength to deliver the 'news'.

Drenched from a cold sweat by now, my limbs shook uncontrollably. The only thing holding me together was the slightest thought of making the team. The front door slowly squeaked open and my mom sauntered out the door. Something's wrong, very wrong. The color on her cheeks drained. Any trace of a smile gone.

Automatically my mind went into overdrive. Have I done anything wrong? Forgot to do homework? Clean my room? Take out the trash? I drew a blank. Why won't she look me in the eyes? Mom looked at me with tear-filled eyes and choked out the words, 'She's gone.'

My TiTi (aunt) Iris left us. If you thought she moved, went on vacation, or anything else, you would be wrong. She died. My aunt who I lived with for 6 months, and I've known all my life, died. The 1st round of cancer she survived and went in remission. I guess I just expected the 2nd round to be another battle of life added to her belt of survival.
Oh, those cheerleading try-outs? Yeah, I made the team. No matter how much I couldn't accept her death, I realized life continues. TiTi made me strong enough for my whole family, to help them deal with this painful ordeal.
Death is a natural part of life, and it's going to happen. Life won't make exceptions- it keeps on going. Death either makes you or breaks you. The only reason it didn't and still hasn't broken me is because I'm making something of myself for my aunt. I know she'd want that. The only thing I regret was that I never got to say goodbye. I learned you can NEVER say 'I love you' too often- you never know if that will be your last words to the people you care about. Little arguments? Let them go- they're not worth it in the end. What is worth it you may ask? The precious moments you make. So what are you doing still reading? Go out and make memories- you never know when your time to be remembered will come.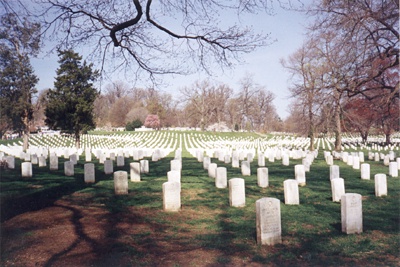 © Steve A., New Port Richey, FL