Thirteen Years to Play
September 1, 2015
From the time I turned eight, to the present day, many exiting things happened to me. For instance, I rode a bike for the first time with training wheels, getting my first Littlest Pet Shop playset, and then getting a 3ds for Christmas. But the best time was my ninth birthday." Close your eyes, just a little more…" My dad ushered me into the living room. "Now, open your eyes!" I could not believe my eyes. There in front of me was a shiny brand new Wii console. "My first gaming console," I felt so happy I could have hugged my dad for a millennium. A couple of months later I got a favorite game, but then I lost it. Here's what happened.

"Daddy… please…" I begged my dad to get me this game called, Super Smash Bros. Brawl. I had played it before while in a kid's club on a cruise. "Fine, let's find it on Amazon." My dad got out of the black swivel chair, ushering me to sit down at the computer. My fingers whizzed on the keyboard keys, my eyes searching for the title. Once I found the title, I let my dad do the ordering part. "Daddy, when will it get here?" I asked in a hushed tone, so mom couldn't hear me. My instinct told me to try the game out some more before mom had the opportunity to see it. "Two days," he bellowed. "Yay!" my high- pitched voice screeched, and I hugged my dad.

Two days later, the game finally arrived. Dad put the package on the kitchen counter. When I got home from school, I saw the brown box and immediately ripped open the box; stuffing and packing peanuts were projectiles as they flew out while I vigorously searched for the game. "Finally, Super Smash Bros. Brawl!" I immediately raced to grab the Wii remote. "Come on… come on!" I muttered at the blank screen. Suddenly the screen showed characters I didn't recognize, but I knew Pikachu, Pit, Kirby and others. "Ready…Fight!" the Wii said. My opponent was Pikachu, a small yellow mouse with a lightning bolt shaped tail and bright red cheeks. "Yay, I won!" I screamed as the T.V. screen turned gray and said "Game Over".

"Ready…Fight!" I heard the Wii say. I was standing up on the grayish-white carpeting, while my mom was sitting down on the red ottoman, reading on my dad's kindle. I was playing as Mario and my opponent was Bowser. "Come on Bowser, come on!" I yelled at the screen. "Hmmm… hey Claire," my mother said quietly. "Yes mom?" I replied, pausing the game and sitting with mom. "Can you give me the cover of the game, please?" I handed her the cover with the title on it, and she studied and scanned every little detailed image she could find on the cover. "Claire, put the disc in its case right now," she yelled. As I placed the disc in its case, mother explained," You realize that this game is a teen rated game?" she said, her voice quivering." No!" I said, looking at the cover carefully. "I will make you a deal. I will hide this until you're thirteen, and when you are thirteen, I will give it back to you," she said calmly. She knew I loved that game, and I knew she couldn't return it, so I agreed to the deal. "I'll do it," I said.

So, what I learned are two things. One, is that until I'm thirteen, the game won't be coming out of hiding any time soon. The second is that, even fifty-six year olds and nine year olds mess up on these ratings that are "Thirteen Years to Play."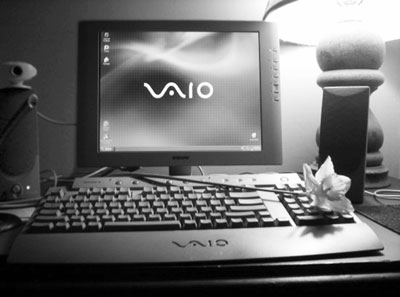 © Audrey W., Oneonta, AL