What's Next
August 6, 2015
What could possibly come next? How can you follow that last act, how can you top your best, or ever come back from your worst. And what's more is who's next? Next boss, next friend, next girl, next pet, next love, next enemy, next stranger on the bus. What could succeed even this stunning lack of anything, with all it's absence of glory and deficiency of dread. Where do we look, who do we confide in, who do we trust, which step won't have the floor below crumble and send us plummeting even lower than ever thought possible. Do we end up as victors or losers, did we win or forfeit.
Does it matter in the end?
Do we make it that far?
What is next. It's not a question. It's a matter of life and death, a circumstance that, if not addressed, may consume us entirely with our own uncertainty. It's a statement, a cry for answers, a longing for truth.
But it isn't truth.
They aren't answers.
We aren't wondering what's next. The real question, tugging at the back of our minds, not often seeing the light of day, is where are we? Who are we? Who is our love, our enemy? It's not the next step that may have us plummeting, it's the floor we're balanced on right now that we fear is crumbling.
But it isn't.
You're at your highest, you're at your lowest, you're somewhere in between, but you are steadfast and unwavering.
What's next? Whatever comes after where you are right now. So look down, assure yourself that your feet are firmly planted on the ground, and then look up.
There it is.
The succession.
The upcoming.
The next chapter.
What is 'next'? It's terrifying, it's new, it's never been done before, it's been done a million times, it's boring, it's adventerous, but above all, it's one step further than wherever you are right now.

Where are you?
What's next.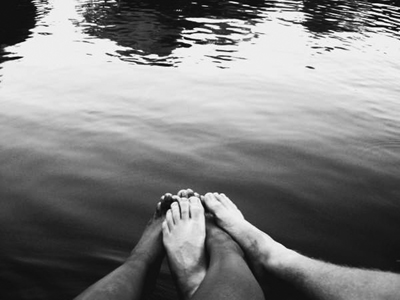 © Michelle W., Ada, MI