Freedom to Me
December 4, 2008
No one and nothing can own a person. We are all equal and share at lease two common qualities; we are human and we are free. Freedom should not be a privilege or reward of some sort and should be natural born. Everyone should have the right to live their life soaring like an eagle in the sky.

Freedom to me is the ability to make a difference, choose who I want to lead our nation, and decide the religion I wish to follow. I will not be forced to vote for someone who I do not agree with, or worship a religion I do not believe in. Freedom is not having the big, bad government banging on your door demanding this and that. Our ancestors once came to this land on a journey full of bravery hoping for nothing but freedom. They did it for their freedom and their rights. They were tired of the way they were treated by their rulers and their practices. They never once let anyone stand in their way.

The great men who battled in the Revolution suffered and died for our freedom.
The gift is not to be taken for granted and we should take advantage of it. With freedom, I can do what I want, when I want, as long as it is constitutional. So keep on soaring like an eagle in the sky, and fly to wherever you want to fly.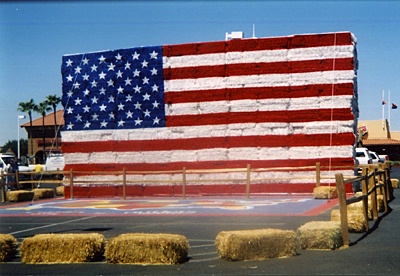 © Mary S., Grand Canyon, AZ