E for Eddie
November 29, 2008
It seemed like a normal night. My family and I were all in our living room. My dad (as the head of the house) in his big, dark green, leaf imprinted chair. My sister and I, like usual, sharing a couch. My sister on the right side with her legs swinging in front of her, me, on the left side curled up in a ball. My brother sitting on the floor stretched out. My mother, in the kitchen straitening up. Tonight was a special night; I got to stay up late. But, even better, I got to meet someone new, someone that was going to stay with our family for almost a year. To prepare, my parents converted our guest bedroom into a 9 year old boy's bedroom.

My parents had decided to host a foster kid. They were planning on hosting someone for a while. But, all that I knew was his name was Eddie. I had so many questions, what would he look like? Would he be tall, short, light skinned, dark skinned. What would he be like? Nice, outgoing, shy? I just wanted to know.

My eyes kept trying to flicker shut, but then I remember why I was still awake. My feet started tapping and a big smile grew on my face. My heart began to beat twice the pace. I look up and saw a man in a leather jacket swinging his rope, going from mountain to mountain.
"Daddy, what movie is this" I asked
"Indiana Jones" my father replied trying to do his impression of him.
The fire place was shimmering bright, all the sparks flying everywhere. My foot began to tap faster. This was it, the big night. As I look over I saw my sister's face keep glancing back to the door. We are all on the tip of our seats, just wanting to hear one sound.

Ding-dong. 15 excruciating minutes latter I finally heard it. My mom jumped and races to get the door, my father right behind her. I kneeled up and trying to see what he looked like. Finally, my mother turned the door knob. On our front steps stood a dark skinned, young looking, nine year old boy. Next to him was Rene, the Boys and Girls Club helper who comes to drop and pick up the kids. Her hair was up in a tight bun, and wearing a nice skirt suit. But, next to her Eddie was wearing over sized jeans, a baggy swat shirt, big clunky black sneakers, and holding a garbage bag full of his clothes.
"Hello Diane, hello Rob, this is Eddie" Rene introduced
"Hello Eddie" my parents welcomed as he and Rene entered our house
"Hello" Eddie almost whispered, his feet shuffling, and his hands rubbing together and starting to get sweaty.
"Your room is upstairs" my mom explained as they started up the stairs, Brad, Tara, and I hurried after them.

Everyone was in Eddie's room. My mom and dad showing him where to put his clothes, and then were the other rooms were. When the time came, Rene left, leaving Eddie with us. My mom explained "This are our kids, theyare 11, 10, and 6."

Over that one year Eddie showed my family lots of things. He taught us how good we have it. We loved having him with us on all the holidays. He amazed us by saying he never had a birthday party, never carved a pumpkin for Halloween, never died eggs for Easter, and he came with us to Chicago for Christmas and became part of our families.
But, times change and nothing lasts, so when the day came when we had to give Eddie back, everyone was devastated. Eddie began to live with another family. We got to go to his birthday party; it was nice to see him again. But then something happened.
Every time Eddie saw our family he would misbehave in the family he was with. This got so bad that one family were going to adopt him, but then didn't. So, we were not allowed to see him again. I know nothing about him.

Not that it has been 7 years, I wonder what has happened to Eddie .I would like to know were he is and how he is doing. But, a few years ago I found out something about Eddie that I hadn't known before.

Eddie was not the foster kid that my family planned to have. What had happened was, that Eddie was "kicked out" of his last house. All the rooms in the Boys and Girls village were taken up. He had nowhere to stay. So, Rene called and asked if we could have him stay with us for the night. But, then it went to the weekend, a week and in the end he just stayed with us .In any other condition he would not have come to our family. He had a bad record and was told to be a hard kid to handle. But, my mom pushed through that and he was mostly behaved for our family.

He showed me that I had a good life. He loved our family like he was a R-----. But, most important, he opened up my heart showed me what family is all about.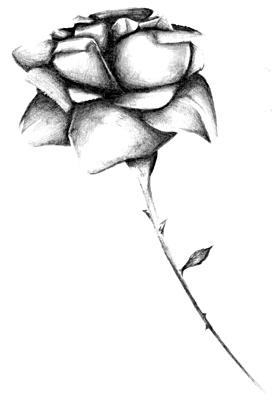 © Yisrawayl G., Philadelphia, PA