Christmas with grandma
December 18, 2008
I sat with grandma, ate dinner, opened presents, and helped her walk without a cane. Oh and you can't forget the puzzles. I listened to her and talked to her, she was my best friend. Those were the good old days and now they are gone.

My grandma passed away just last year. It's still a replay in my head. Feels like someone squeezing my heart, like it would never go away. Those years with her are slowly slipping away. How we always used to exchange jokes and laugh for hours. I remember calling my mom asking her to pick me up from school.

She answered said no honey not today I'm sorry, your just going to have to walk or get a ride. Right then I knew something was wrong terribly wrong. I sprinted home. It usually takes about 45 minutes to get to my house but I was there in 10 minutes. I darted into the room asking dad what had happened. He refused to tell me. He was cutting oranges for the big football game. The phone rang it was mom. Dad got off the phone and wouldn't say a word. I decided to just drop what I was doing and help cut oranges. Then I heard a slight little mumble say your grandma passed away. What??? Was I hearing right? Dad, he started crying, that was a first. Right then I knew what I heard was really no joke. He told me everything, mom was at the hospital. I felt like no matter where I went or what I did I couldn't escape from this pain. I was helpless at this point. I cried until I couldn't cry anymore. I knew I had to accept my grandma's death. Her funeral landed directly on my birthday and I just think of it as she just wanted to share that special day with me.

At first it shocked me more than hurt me, now it hurts me more that anything. It didn't set in at first now it won't go away. My Christmas's are dull now as I only open presents, eat, and talk to our immediate family. After my grandma passed away my family split. My cousins, aunts, uncles, etc. I don't get to see them anymore. Kind of, almost like she was the one who held our family so close. Her spirit and soul will always be with me and I will never forget her. I love her with all my heart and can never let her go.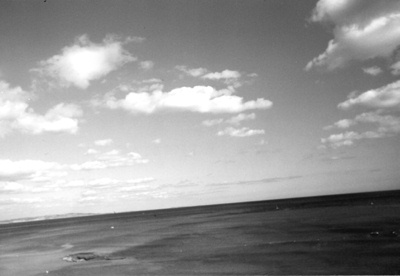 © Nikki C., Phoenix, AZ