I Believe in having Integrity and being Honest
December 12, 2008
Last year as a junior, I took Spanish 2 from Senora Swartz. The concepts we were learning as a class were very difficult and hard to understand. Near the end of the school year, we had these large packets due that were complicated and time consuming. I worked really hard on them and tried to get all the questions right. Unfortunately, I turned my packet in late because I was absent.

My teacher had no mercy and said she would most definitely deduct points. I was extremely stressed because it was worth the majority of my grade and I had an overload of homework. The day finally came to pass back our graded packets. When Senora called my name, she announced to everyone my score because I only missed one or two points out of 130. In a half joking way, everyone cheered for me and told me they were impressed.

When she handed me my packet, I looked at it and remembered that I had turned it in late. I wrote 'minus 20' at the top, but it looked as if she missed it. I said to my teacher, "Oh, I should get 20 points docked off because I turned it in late…" Senora looked at me and her jaw dropped. I got the one of the highest scores in the class and now it had declined 20 points. She took my packet back and stared at it for a long time, pondering. I could see her brain working as she tapped her pen on the overhead.

She then turned to me and said, "Emily, I'm only going to take off ten points because you had the courage to have integrity." Because of who I am, I was able to tell the truth.

I believe in having integrity and telling the truth. I believe that many rewards will come from being honest and truthful even when it might not be the popular thing to do. In my Spanish experience, if I was insecure and so willing to lie for a good grade, I wouldn't have made the correction. A good grade on that packet was so important. I'm proud that I was able to be truthful in such a hard situation.

It's amazing to see the growth that comes from my first school years to now. In the elementary school days, everyone seemed more honest and did what was right. But as kids grow older, they think that cheating or dishonesty will provide them relief from school stress. But as people grow even older, some finally realize what's most important. Not only being honest to others; being honest with yourself.

This experience and growth helped me learn that it's always vital to tell the truth. Even though it wasn't as consequential as other student's experiences, it taught me to always do what's right and the rewards will come, big or small. I believe that by being true to my core values and being honest to myself, I can be happier. A lot more comes from telling the truth then might be perceived.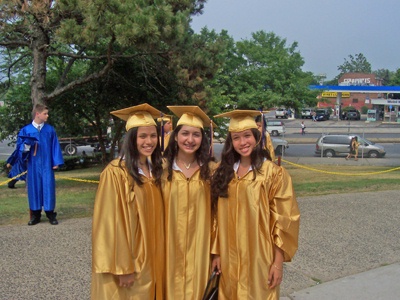 © Elizabeth E., Elmhurst , NY