How Washington Changed My Life
November 17, 2008
Washington D.C. was a trip every 8th grader has been excited for since 6th grade. I was excited to be out of the house for a week and have fun with all of my friends. My sister and I were leaving all of our chores for my brother, and I had no homework for a week, but the journals for Washington.

Everyone seemed happy that we were heading to Washington for a whole week and not having school. Barely anyone slept until we were at our first rest stop at one o'clock in the morning. After that, some kids were tired and went to sleep, but some kids stayed up and talked. Once we arrived at Washington later on that day, everyone on my bus was anxious to be off the bus and at the hotel. We've been sitting down for almost a day. We arrived at Holiday Inn, and we were handed our keys to unlock our doors, grabbed our luggage at the bottom of the bus, and headed inside. Staying in a hotel room with my friends was awesome. We never fought about who was sleeping where, and we never fought over who won the first shower. Once we got all of our stuff put away in our rooms, we were told to board the buses and head to the Pentagon Mall for dinner.
After the first two nights people stated to been in a fights with their friends. My friends and I started fight over something very stupid and the trip was mostly about drama with friends. Later on my friends and I were over with our fight and just moved on with life. The next day the buses dropped us off at the Smithsonian while the others headed for the Holocaust Museum. One of my friends got into a fight with her friends and hung out with me so she didn't have to deal with another fight. We walked around and visited a space museum and then hung out in front of an African American Art Museum. Then after that we headed to the Franklin D. Roosevelt memorial. Everyone seemed to be over with his or her fights and soon people started missing their parents. We arrived at the hotel and people started calling their parents and talking to them for almost a half an hour.
The following day even more people started missing their parents. One of my friends hadn't talked to her mom for four days and wanted to talk to her before the ghost hunt. One of my friends doesn't believe in ghost and I had a fear in them so we headed to find an ice cream store with Mr. Smith. I talked to her about her mom and she began to feel a whole bunch better. Some people just needed to be talked to about their problem and others just need time to themselves.
Finally the trip soon ended, and we headed home. I was excited to see my parents, but not my brother. Everybody was tired of D.C. and wanted to be at home with their family. I loved D.C. but through all the drama, I just wanted to be at home to see my parents. I learned that I could never live without my parents, and through all the fights, people started to see who their true friends were. I learned to respect my family, because without them, I don't know who I would be today.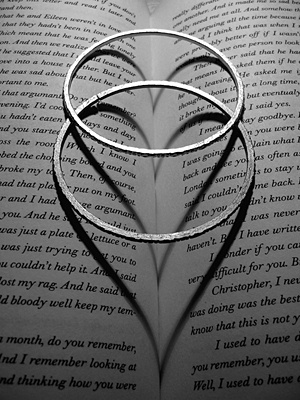 © Julia K., Old Tappan, NJ