Things i never said...
April 14, 2013
There are so many things I wanna say. I want someone to hear me out yet be unheard. I'm not a person who can talk about feelings but sometimes I wish i could tell my parents how much I love them and how they mean the world to me. I wish i could tell them how I'd do anything for them and how much I appreciate all they have done for me.
Sometimes when I can't keep it to myself anymore, I lock myself up in a room and pretend like they've heard everything I ever wanted to tell them. Now, don't get me wrong here. I'm really very close to my parents and I say "I love you" at least ten times a day but "I love you" does not say all the other things I feel.
At times I think that maybe they already know them, maybe i don't need to say anything. But what if they don't?
My parents have given up a lot for me. And that's not fair. I want them to get all the good things they deserve. I remember a few years back I asked my parents what they wanted me to become and Mum said, "We just want you to be a good person and as for a career, be what you want to be."
I have decided to go to medical school and that's the last thing my parents want but they are supporting me anyways. I wish I could tell them how much it means for them to believe in me... in my dreams.
My Mum and Dad have taught me to appreciate everything that life gives us. They have taught me to be patient and work hard for what I believe in.
When I was a kid, I used to be scared of the darkness but growing up I started being scared of losing the most important thing- the most important gift- in my life.....my parents.
At every prayer I wish for only two things:
1. My parents live a long, happy life together. The loyalty, love and respect between them never dies.
2. I can make them proud.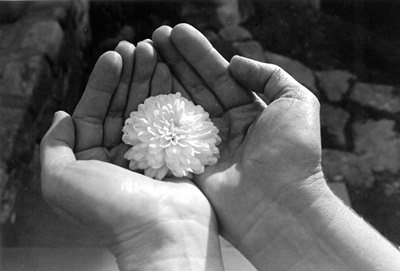 © Beth S., Marblehead, MA