Am I confident enough?
March 7, 2013
I was 14 and so confident and sure of myself.People really didn't dare to raise their voices before me.Guys used to say "wow!she is so smart".Girls envied the way I conversed fluently in English.I enjoyed it.I loved the way people looked at me.I knew that I was that noticeable kind of person when I entered the room.
I didn't know what happened after two years.I am 16 now.I am not that confident.Each day,I desperately try to figure out what went wrong.Nothing drastic happened in my life that me do it.I started to criticize myself on a daily basis.I started looking down at myself.I used to think I am no one in front of others.I am just dumb and ugly.I became depressed.Yeah,that's the word-frustrated and depressed.I study among a group of science whiz kids.I am not good at science subjects.Sometimes I wonder if that is what has made me like that?
I took a vow.I had to be my usual ,charming self.I felt low because I was unnecessarily trying to impress and please others who didn't matter.I had a mad crush on a guy.Did I try to hard?It wasn't worth it!This low,stupid,not-confident girl was just not me.I had to change.
I guess I made little progress until now.I am not ugly.I am the most beautiful.I am not dumb.I am the smartest chic you've ever met.I am trying to discover things that give me lot of happiness.I speak English much better than others my own age.
This is what matters,people!Losing yourself over something that you are not,it's absolutely not worth it!Be awesome always!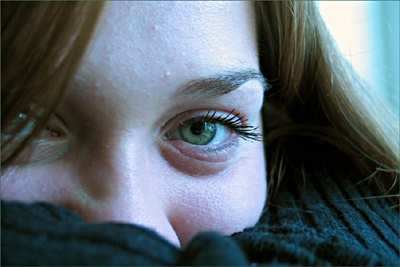 © Andrew M., Belleville, ON, Canada