Life & Death
November 27, 2012
A moon: silhouetted in crimson, now caresses a single casket, sullen and desolate where it lies. Worms wriggle about the new mound made fresh, the overturned dirt leaving them uncovered and open to bask in the red glow. Putrid waves crawl through the cracks of a coffin drenching a forsaken night. Death has visited; slyly stolen breath, sluggishly drained blood, creeped through and ceased time, and even enticed sound to leave. The sharpest observer can find no traces of life.

A sun: vibrant amarillo, seeps through a creamy white puff in an attempt to leave its distorted reflection upon clear waters. Following a smile and a kiss is a ring with the promise of forever. Music whispers to every ear in celebration of the lasting love. Until death do us part seals them. Life is here, lovingly providing peace, graciously infusing joy, and gladly foreshadowing a bright future. This day death cannot manage a chair.

Even in life there is death without dying. Tears cascading, for inside there's nothing. Worries gnashing at pale flesh, a constant state of torture eating the living. Letting dreams control to prevent awakening. A dark sadness polluting a pure life. Fear using its teeth to strip away all reminents of a light eyes could hold. Lies crushing jagged edges, penetrating everything thought real. Death robbing life before its turn, marking the soul broken and hope forfeited.

Life is a gift, wrapped and tied with a bow by love. Death is a silent bat, whose home is a cave barren and moist where it waits until there is no light, to pierce its prey. Blood can run cold with breath remaining present. As lives shatter, a heart can keep rhythm. Swiftly slithering in, tragedy can shed its skin and unveil new scales while letting us greet another day. Although so different, life cannot be found without death.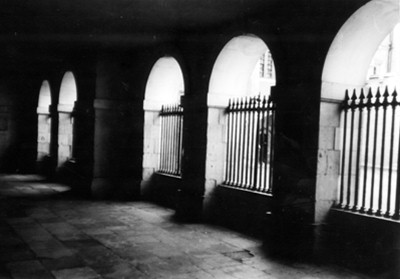 © Hadley B., Marblehead, MA