childrens limits
October 23, 2012
What would you do if you lost your young child? Some people think about that every day and some people only think about that every once in a while. Parents should always put limits on their children when it comes to walking to a friend's house or to school. I think parents should put certain limits on their kids no matter how much they complain or refuse to listen because there are bad people out there that parents need to protect their children from. If you are not comfortable walking in your town then your child should not be able to either. I think parents should be stricter with their kids and keep safety as a goal when they let their children roam.

How would you like it if your child was kidnapped, raped or even killed? Every day, kids are kidnapped and stolen just by ending up in the wrong spot at the wrong time. This mostly happens when kids walk somewhere or bike by themselves without an adult with them. Also I think that parents say that with age comes responsibility and I agree to some extent. I researched that when a man was 8 in the year 1960 he could walk 6 miles from his house. His daughter she could only walk a mile from her house and her child can't go out of her site. It seems that it is getting more and more dangerous for kids to be alone. Finally the children may complain and refuse to listen but never give in because there are over 386 registered sex offenders in my surrounding areas

Although some parents may not have restrictions on where their kids can go alone, that does not mean you have to give your children the same freedom.

There are some people that disagree with what I have just said. Most of the people that say this are either kids or young adults who may not want to have restrictions or who do not worry about these things. People may not really be thinking what could happen if they walked or biked alone. Also people that live in areas that they consider safe may not think something like this could happen to them or someone they know.

First of all you never should let your child walk or bike anywhere they or you are not comfortable in or if they don't have someone with them. Just think kids and even adults get killed every year by horrific people. I personally think that the amount of atrocious people out there is scary and they are looking for their next victim. If your child wants to go somewhere the parent should go too or make sure there is someone else to go. Terrible things are happening so parents should have rules to protect their own kids.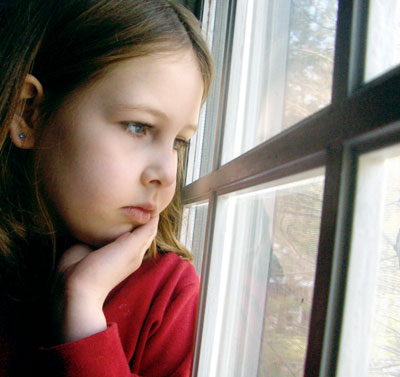 © Dana D., Gansevoort, NY