Beauty is skin deep...do you know what's deeper?
July 26, 2008
In our world, where teens believe in achieving perfection, many problems come along with this that can lead to severe diseases, and even death. After there isn't a hair out of place; after their makeup is perfectly balanced and all zits are covered; after their nails are painted to match their outfit for the day; after every wrinkle is smoothed from their outfit; there lies the real problem that although teens believe look good, is a serious, life threatening situation: the perfect tan.
Many teens use much of their times to visit a tanning salon. Some people even say going to a tanning salon is as bad as smoking. Tanning salons are a 5 billion dollar a year business. There are even 3 times as many tanning salons as there are McDonalds.
As these young people walk into the tanning salon, they have two choices: tanning beds or spray tans. To everyone reading this, remember: spray tanning is the only true safe tanning. Tanning beds use UVA rays, which is very harmful for your skin. One out of every five people will already get skin cancer, and tanning beds increases that risk.
Some teens prefer a natural, day out in the sun to gain their tan. But even a beautiful 98 degree day without protection can cause skin cancer.
Sunscreens can absorb, reflect, or scatter the sun's rays on skin. All are labeled with SPF numbers, and the higher the SPF the greater the protection from sunburn. Make sure you wear sunscreen whenever you spend a day, or even a few hours, in the sun.
So, is it really worth it? Risking skin cancer just to get a tan? Your skin is one of your most precious organs, so why shouldn't you protect it? Beauty may be skin deep, but UV rays are deeper.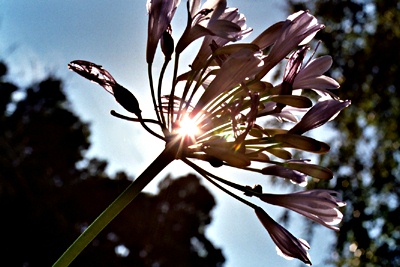 © Brandon W., Redwood City, CA