Dear Keeths
July 25, 2008
Do you remember your fifth grade? The last year of my junior wing, back when I was a little punklet... Now? I am a full grown proud punk but a friendly, funny, and wierd sort of.

Keerthana used to be my best friend then. It was picture perfect you know. Two girls always saving seats for each other in the bus, singing childishly and talking about how to crank knuckles (my new obsession at that time and I do it all the time now).

She was so like me in so many ways. We were the same thing on the inside.

We even looked the same just that my skin was light in complexion and hers was dark, but hey she was (and still is) really pretty. We look different now though.

If we'd been in the same class as well, we'd be two of a kind. Yet differences might prevail but who knows?

Soon I moved but I continued to go to the same school. Keerthana had no friends when she was with me but now she found new company by changing herself.

I didn't have to change. I didn't felt that I cant live without a social sattire because all I needed was a friend who could be as true as Keeths (as I used to call her) to me and as realistic about my annoying habbit of chewing gum again and again, or how wierd it is for me for my tendency of being accidental. I could tell her about her not-so-funny-but-I-am supposed-to-laugh-at jokes.

When the Keeths had become Keerthana, I realised that god can make some punklets unpunked. That's when I felt how hard life is without her. Of course I found a true friend but she was nothing like me. She was not my Keeths. She was Ashima... True and sweet but not a risky punk. A girl who'd do anything but cheating and lying to get good grades.

Keeths? She had become Keerthana by then. All she could think about was boys and nothing else. Our hi's had become formalities and we hated each other. We had become so different by then.

This year Keeths (actually Keerthana) and I are in the same class and we still hate each other. But I have learned not to hate you Keeths because somewhere, I know you love your piercings and enjoy breaking the rules.

So as I write it I just want to tell...

Dear Keeths,
No matter what you'll always be my friend and well I haven't changed at all. Yes I am a Punk now and more rule breaking but I still love acting dumb. I miss those bus trips singing like crazy but I know that that time won't be back so I won't waste my time. Instead I'd boast about how my bestest of the best friends thaught me how to stand up on my feet and made me really proud on what I am now... Keeths I miss you because you were, are, and always be the dumb girl who likes to sing nursery rhymes with me.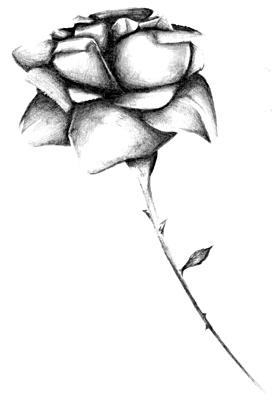 © Yisrawayl G., Philadelphia, PA