One Classroom at a Time
September 1, 2012
Establishing recycling programs. Biking instead of driving a car. Supporting legislation that conserves wildlife habitats. Obviously, there are many things young people can do today to reduce negative human impacts on the environment. When I think of the ways I can help, however, my thoughts always come back to my AP Environmental Science course. If I hadn't taken the class, I wouldn't have known a thing about alternative energy or habitat conservation, in addition to numerous other subjects. That's why I think the single most important step in protecting the environment is supporting environmental science education.

Too often people make environmentally harmful choices not because they lack the will to look after the earth, but because they lack the knowledge. Nowadays, corporate interests and government initiatives flood media with mixed messages, and it ends up being very difficult to make informed decisions. Environmental science education changes that, though. It provides reliable information about current problems affecting the world, and although it urges a certain course of action, it allows students to make their own decisions after they know the facts. My Environmental Science course taught me the impacts that fossil fuels can have on the environment and the differences between them. Now I am more vigilant about turning off appliances I don't use, and riding cars as little as possible. I was also smug when I realized one day that, despite what a reporter on the news said, cheap coal doesn't end our dependence on Middle East oil! If more people knew the facts about our environment, I believe that they would make smarter choices as a result.

Why are today's young people such important players in environmental science education? It's primarily because we're the ones being educated. We're so fortunate that, at this time in our lives, it's our job to learn. If you're in an environmental science course this year, promote the class by encouraging people to join next year. If your school doesn't offer such a course, petition the local school board to establish an AP or regular course in the subject area. Times are tough and budgets are being shaved away, but teens today are the workforce of tomorrow. Environmental science is an extremely important area of study: it's a promising field that's already exploding with "green jobs", and demand for professionals will only be higher in the future. In addition to preparing young people for possible careers, environmental science classes also help them make smart decisions now.

If you start a campaign to reuse glass bottles, you're only saving the earth one bottle at a time. If you make sure people are informed, you can cause them to change their entire lifestyles. Starting with this generation, we can make the world a better place by promoting education. Socrates once said, "The only good is knowledge, and the only evil is ignorance." If that's so, let society be ignorant no longer.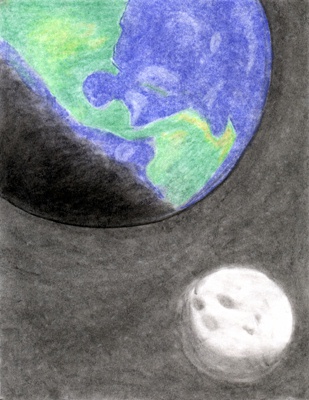 © Bianca C., Phoenix, AZ