Avoiding the Falling Colors
August 17, 2012
It's good to have walls, it's good to try and protect yourself from the dangers of the world that we exist in.

But it's not always wise to shut yourself out. Leaving
yourself secluded and tucked away from everything will leave you a dull soul with no true humanity in you.

Humanity: the quality of being human.

Aren't all humans characterized by their unique experiences, ideas, feelings, failures and accomplishments? Then how could you be human without these qualities?

Get up and live.

I'm not being all pro-YOLO-aka-be-stupid-and-ruin-your-life, do be careful in what you do and think. But don't shut yourself away.

Walk out and let that blank canvas of yours be covered in the vibrancy of life, the colors of existence, the shades and hues of humanity.

Then share yourself with the world, for you are truly a one of a kind masterpiece.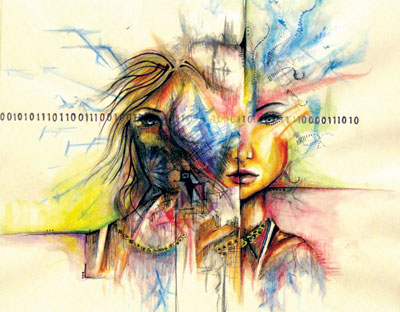 © Melissa W., Fayetteville, GA