The Summer Fallacy
August 10, 2012
The school bell rings it's last ring. Summer has begun. There is anticipation in the faces of many students and their legs bolt for the first smell of freedom. The stereotype of the wonderful season begins to structure itself with parties, days spent alone at home, and a daily get-together. Many days spent doing nothing or possibly working. However, it may also be the perfect time to find yourself as a person. The experiences you have, no matter how miniscule, create sessions of conversations that allows one to be happy. It's almost as if it's fuel. A fuel that ignites every particle in us to go out and face the monster that we call earth. What we once feared might soon disappear into the back of our heads. It's more than just a break, this summer vacation. It's a lesson of life, without text books, teachers, or schools. We are all of the above and in those moments, above all! My, my. How far a simple observation can take us. None that can be made when our thoughts are trampled by school work. We think more of the future during our days in school, but on our days off we think of the present.

Towards the end of the summer, a lot of us students start to anticipate the new school year, but the funny thing is that about a few days after the school year starts, we start to despise it. I believe it's because we feel as though we can't think as wonderfully as just a week ago. The facade we all create for ourselves to face the social system of our schools begins to dismember us emotionally. It cannot be denied that we as kids or even human beings do this because we all contain egos that want to win. In a very abstract way, we all have split personalities. The artificial are much stronger than the genuine. Popularity is a facile thing to achieve. It is nothing. A joke to accomplish. The thoughts about all of this drive us mad.

The presence of the opposite sex drives our thought to a forest of no return. We can't focus, especially when being heckled by teachers. Enough talk of school, though. The degrading of school isn't the glorification of summer.

Students usually ask for school back at the end of the summer because they wish to occupy themselves in that way instead of going out and doing it! We learn much more in the summertime than during school. The summer fallacy will never die, but it can sure be acknowledged by teenagers and even adults.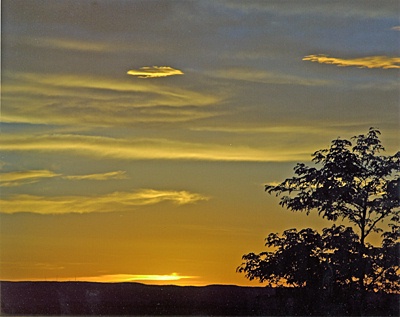 © Elizabeth B., Wichita Falls, TX