In what ways do teens experience loneliness?
June 28, 2012
There are many ways for a teen to feel lonely. They can be kicked out of a social group, they can be really shy, they can be socially awkward, and they can cut themselves off from the world. Probably the most common way for a teen to feel lonely is to have too much technology. Teens today have cell phones, computers, and iPods; they depend on technology more than they should. My reason for feeling lonely is I am socially awkward; I have a hard time being in public because I am afraid someone is going to try and talk to me. In an article called 'Technology changing way teens think' the author (Elaine Johannes) talks about the time spent with a teaching veteran (Charlene Kamper) about students and their technology.
"Teachers are seeing high school students with skills typically seen at the eighth grade level 10 years ago." Kamper said. She also noted that 10 years ago, students spent about 25 hours a week engaged with computer technology, but today, students are averaging 40 or more hours a week with various technologies. Usually with a students' schedule they don't have time to use a computer. In between school, friends, extracurricular activities, you wouldn't think that they would have time to use most of their technology.
Reported by ABC.com from the television show 20/20 in 2006 after asking for emails about parent's lazy teens; one teen age boy Tyler Knaus who is fifteen is really driving his mother crazy. "He sits at the computer for hours, while Mom does everything around the house." Knaus has real concerns about her son: "He's overweight and has high blood pressure but still refuses to exercise." That is one major problem about technology today; it is so convenient and fun that teenagers don't really want to do anything and that helps the teen push their friends away and they start to feel lonely.
"Making friends online is easy, but artificial. The other person only knows what you want them to know." Kamper explained in the interview. I think that the friendship being artificial is why it is so easy to make friends online. If the person on the other end of the computer knows very little about the student then they can't say anything bad about the student and make them feel more insecure then they already are. If the student was to have a friend in the class room, the students' body language could give away more than they actually planned to and it can be hazardous to the students' image.
Kamper gave a list of tips for parents to help them get off their technology for a while; it will also get them off the couch and moving a bit plus it can help teens and other ages to open up a little more and help them actually want to hang out with their families. One thing they can do is parents can position the family computer in a public part of the home, where they can casually monitor computer use. Parents can also limit the time spent on the computer, cell phone, MP3 player and electronic games. Have the child take a time out – turn off electronics during family meals and activities. Talk with your children and encourage family activities, rather than using technology as a babysitter. Plan family time, a picnic, walk or bike ride, as well as one-on-one time, take your child out for lunch, build something together or attend sports or other events together. Let children of all ages know you are there for them and willing to listen when they are ready to talk. Encourage conversation – find topics the teen is interested in and set a good example. If the phone rings while talking to a child, let it ring. Introduce teens to a variety of people to help them get acquainted with a larger world.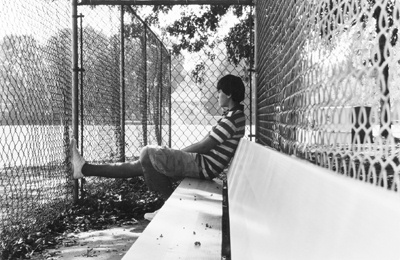 © Kyle W., Pompton Plains, NJ