Gender Equality
June 7, 2012
Girls have rights too. In America girls deserve better rights and less degradation from our government. Women are technically equal in America, but our government says girls can't play a boys sport without even trying out. Also, there isn't equal pay between girls and boys sports. They think girls aren't as good as boys physically, so they are sexist and say they cant play a "boys" sport. Even though men have a body structure built bigger than women, some women and most would be eligible to play a men's sport and get paid the same amount of money. Women are strong and fit too.

Along with sports, there are other areas where women are degraded. Such as, religion, education, and occupations. In some religions, education becomes elusive for girls. Based on a lack of learning and understanding. In this lack of education it can lead to poverty, because they're going to get a low paying job. For example, in religions, if girls aren't able to go to school they won't be able to go to a good enough college or they'll just get a minimum wage occupation. Furthermore, in everyday life girls are able to go to college, and still may be unable to get that higher paid position if an employer prefers to hire a male. Most top-level jobs are going to men, because ppeoplethink women aren't good enough for the job, like a male would be. Politics can play a role in this as well. Not yet has a women been President. Every single one of our presidents was a male. What about us women? Women can do it too. Women are equal, and our government says girls can't play a boys sport, for example, football. A girl wouldn't be able to tryout for football because a couch or someone won't even give them a chance too.

Our government should cut women some slack, and let them do what men can, so it can actually be equal like its suppose to. Girls and boys are equal, and we need to get our government to think that too.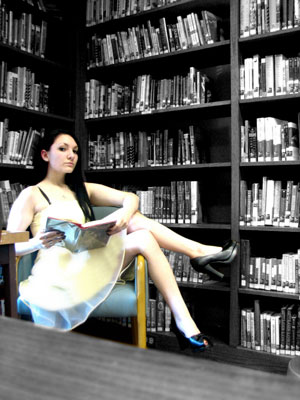 © Jessica F., Bradford, MA