What Lies Ahead
May 30, 2012
Every generation strays from its predecessor, leaving its mark on society, on history, and on the world. Our generation is Facebook, Uggs, iPods, smart phones, YouTube, North Face jackets. It is 9/11, Iraq, Afghanistan, the first black president. It is Arab Spring, Twitter, a rough economy, Health Care reform. We are the generation who has to worry about saving the environment. We are the generation whose higher education costs are soaring. We are the generation that is increasingly dependent on technology. Yet it is too early to see what our generation will make of it all.

With all that is happening in our world, our generation is the one that is going to be most directly affected. With the ratio of people retiring to people in the workforce soon to become vastly unequal, questions about the state of our Social Security are arising. The Social Security benefits that are given to retired workers are actually paid for by the people currently in the workforce. With the last "baby boom" generation heading towards retirement before too long, the amount of people left in the workforce will not be enough to support all the benefits, especially when life expectancy for an American is more than 10 years higher than when social security was instituted. While there is a "trust fund," where any surplus money from social security goes, there are concerns that the trust fund will not be enough. While this may not be an immediate problem, for our generation it is still an issue: should the Social Security system fail, it will be our retirement benefits that are affected.

On a similar topic is the passing of the Affordable Care Act and its recent trial in the Supreme Court. The Affordable Care Act is meant to reform the health care system in America by offering a government run option. Also included in the reform act is an "individual mandate" stating that all Americans are required to have healthcare or else are subjected to a fine. The act is currently being taken to the Supreme Court: the controversy is over whether or not the individual mandate is "unconstitutional." The health care reform act seeks to diffuse the practice of holding off on purchasing insurance until a person gets injured or sick as well as stopping insurers from denying coverage to someone due to a pre-existing medical condition. In Massachusetts, we have an individual mandate on health care for all over the age of 18, signed by none other than Republican candidate Mitt Romney. While he is for repealing the act, it was modeled somewhat on his reform bill in Massachusetts. In Massachusetts, we have one of the lowest percentages of uninsured people in the country; about 1.9% compared to the national 16.3%. Our system has programs for people who fall a certain amount below the poverty line and cracks down heavier on insurers who try to deny people for pre-existing conditions. According to polls done by the Boston Globe and the Harvard School of Public Health, the mandate has been favored in Massachusetts and thought by some 68% of residents that it helped to downsize the number of the uninsured.

The national reform act is similar, a yearly fine for those who do not have insurance after 2014, regulation for Medicare and Medicaid, support for those who live under the poverty line, as well as an "exchange" website where people can compare policies for what will fit them best. This "exchange" will also help to monitor insurance companies that are denying people for pre-existing conditions or generally not following the rules.

For us in Massachusetts, that means there is not too much change health care wise, unless you are one of the uninsured. There are minute differences in the two, with the only large difference being that Massachusetts generally wanted the reform. A coalition of elected, labor, and management officials from both political parties collaborated to custom fit their reform to Massachusetts. With our national reform, that is not the case. The Republican Party opposes it intensely, along with many Americans: it was not a collaborative effort where there was a majority that was for it. Instead, it is split around half whether you support it or not.

Health Care and Social Security are not the only political policies that will affect our generation; with a chasm between our two major political parties and an upcoming election, almost every decision made by our government is going to directly affect us very soon. The laws, acts, and policies laid down now are going to shape our early adulthood and any policies our generation may form and put into action.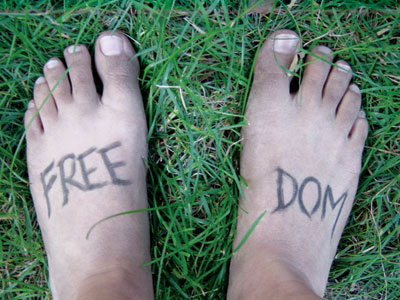 © Anna B., Northville, MI