To be beautiful...
May 21, 2012
What would I give to be beautiful?
What wouldn't I give to be beautiful?
I'd say goodbye to the rows of gold medals and MVP awards and national team camp invitations. I'd forget about being witty and making one-liners in the car ride. I'd forget about being bourgeoisie and having almost everything I want. I'd say goodbye to the people that love me, to the friends that make me laugh when I want to cry. I'd give up my travels, I could stay here my whole life. I'd end my youth; I'd rather be forty and gorgeous than sixteen and ugly. I'd sell my soul for a face that could launch a thousand ships. I'd never love anyone, I'd be alone forever, if only for a pretty face. I'd give up my dreams, there are plenty of other future doctors and lawyers around. I guess if all that wasn't good enough, I could give up my sanity too. Beauty and insanity seem to pair well.
If it really came down to the wire, I'd even say goodbye to my brain. Why be smart and ignored when I could be beautiful and loved? I wouldn't be me anymore, I suppose, but at least I could look in a mirror and not despise myself.
Of course, all you need to be beautiful these days is money. Plastic surgery isn't so bad, if you've got a good surgeon. And I'd only be different on the outside.
Well, that's what I keep telling myself.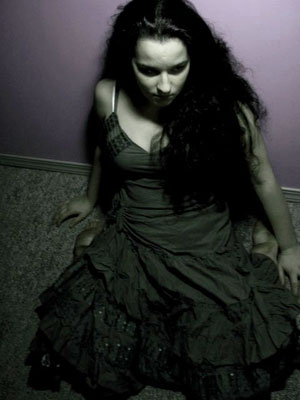 © Brianna D., Everson, WA