Steps to Leading a Successful Life
May 14, 2012
Life can always be stressful knowing how busy one's schedule can be. This stress can cause us to behave in a negative manner towards our peers and surroundings. The following steps are ways we can reduce negativity in our behavior to lead a more healthy and successful life.
1.
Walk for at least thirty minutes on a daily basis. While you walk, smile to everyone that passes you. This will help you to keep a positive outlook on life as well as to help you observe this world.
2.
Sit in peace for at least fifteen minutes every day and think about what happened throughout the day.
3.
Get plenty of sleep each night and never skip breakfast. Breakfast is the most important meal of the day.
4.
Stay enthusiastic and full of energy. Never be a couch potato.
5.
Read more books to enhance your education. Try to make this year's reading list greater than the previous year. It helps to create an imaginative mind.
6.
Spend more time with the elderly and the young infants. The elderly need someone to talk to; they are the loneliest. Kids can never fail to put a smile on your face.
7.
Drink lots of water and stay away from soda and alcohol.
8.
Make an attempt to put a smile on at least five peoples' face a day.
9.
Do not gossip. You are just dirtying your mouth and really not gaining anything out of it.
10.
Do not keep bringing up your past; it will definitely affect your present.
11.
Remove yourself from negative thoughts and indulge yourself into positive and happier thoughts.
12.
Life is comparable to a school where problems are integrated in our life but the things you get out of it are lessons of a lifetime.
13.
Smile anytime you can because everyone loves a beautiful smile.
14.
Compromise with what is long gone so it will not harm your present day. Live with the present, not the past.
15.
Forgive everyone for everything and never hold grudges because everyone makes mistakes and so do you. It is a human thing.
16.
People's thoughts about you, should not concern you. People are born to judge what is around them. You should not be in their mind anyway.
17.
God will help you overcome everything.
18.
Problems are not meant to stay in your life, it will change. Life is a changing process.
19.
Pray to God in times of happiness and times of trouble. Do not pray only in times of trouble.
20.
Free yourself of everything that is not helpful, beautiful or enjoyable.
21.
Jealousy is a total waste of happiness. You have everything that is necessary for your everyday life. You just do not think so.
22.
The best is still ahead of you and remember memories will never fade.
23.
No matter how you are feeling at the moment, never be a couch potato. Look your best and show up to where you need to be. Never waste a day.
24.
Do the right thing and stay on the right path in life.
25.
Call your family often and keep in touch. They will be there when no one else will be. When the world trips you, your family will catch you.
26.
Throughout the day, offer and do a little good to the rest of the world that will benefit them and make them happy.
27.
Do not overdo anything. Stay within your limits and boundaries.
28.
As soon as you get up in the morning, be grateful to God for it and realize how blessed you are.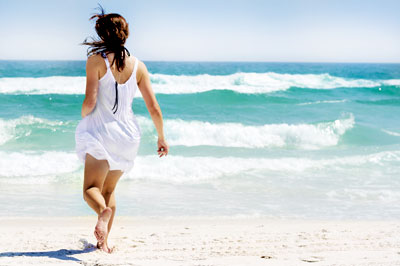 © Rebecca B., Marietta, GA